Blizzard Entertainment has announced that its first major update for Diablo Immortal will be arriving on 28th September. This update will bring in a brand-new dungeon and the continuation of the story questline with the Silent Monastery. Called the Forgotten Nightmares Major Content Update, here are lead game designer Joe Grubb and associate game designer Stephen Stewart to help shed some light on the new dungeon Silent Monastery, Gloomguide's Prize item set, and the Castle Cyrangar Warband exploration system.
New Dungeon: Silent Monastery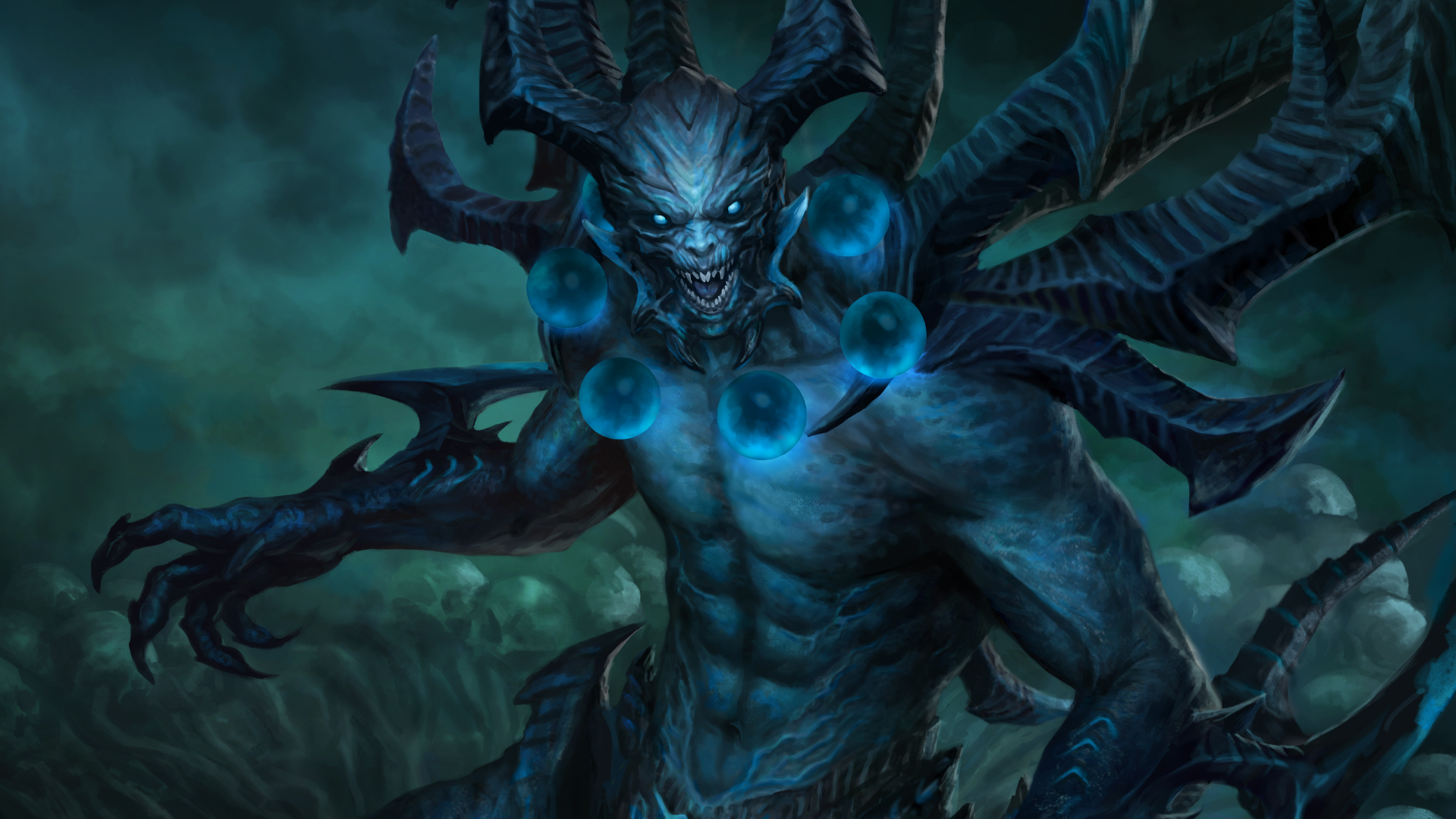 Foreboding black mist originating from the Silent Monastery, an ancient Sahptev temple, is rolling off the peaks of Mount Zavain and creeping into Sentinel's Watch—threatening to encase the entire zone in incomprehensible darkness. In this new dungeon, players who are level 60 and above can group up in parties of two to four to relive the history of the Zakarum crusades through the lands of Ivgorod.
The inside of the Silent Monastery is home to eternal night, making it nearly impossible to navigate. Fortunately, some of the temple's statues can be illuminated. Make haste in lighting these statues, they are the only thing that can weaken the nightmarish demons lurking in the shadows! As you light additional statues and rid the dungeon of monsters, the darkness will be cast out of that area for good.
Once you've flooded the temple with light, there is but one direction to head: into the obsidian heart of the Silent Monastery. Going toe-to-toe with the Ancient Nightmare in its lair will be no easy task. If you can survive an unrelenting flurry of empowered shadow blasts and ghastly spike attacks, a lion's share of rewards shall be granted to commemorate your feat.
Castle Cyrangar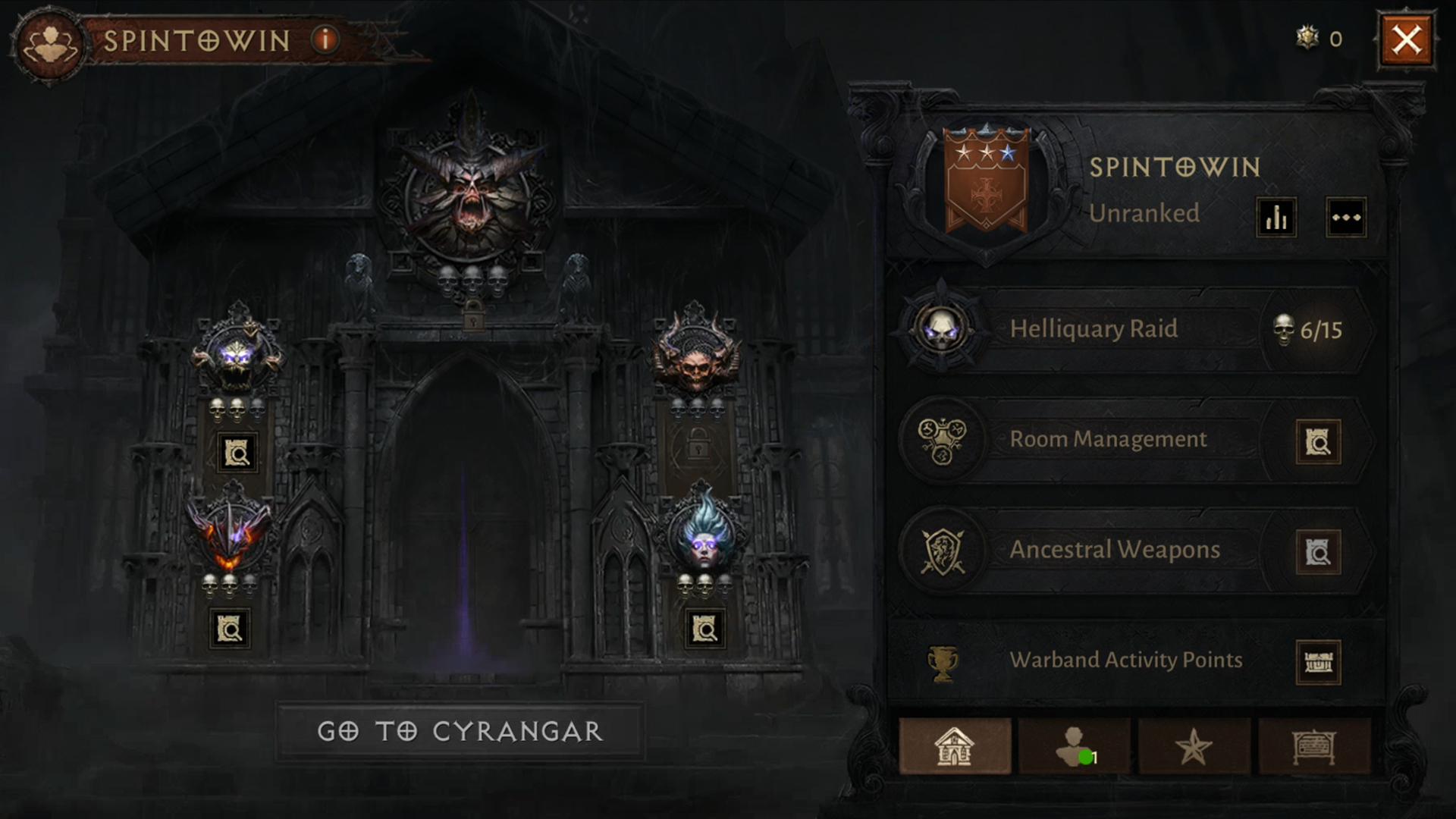 Warbands have a new place to call home in the ancient fortress, Castle Cyrangar. This new feature will replace Warband Camps and offer new game features. In Purge the Depths, members can gain individual power and claim Remnants which can be placed in Warband Rooms to offer buffs to the occupants. In the Defense of Cyrangar work with your Warband to earn additional rewards by fighting off waves of demons. Taking part in these events will also give you a chance to find Ancestral Weapons which can be used to confer a portion of their Attributes onto all members of your Warband.
Season Five Battle Pass: Scions of the Storm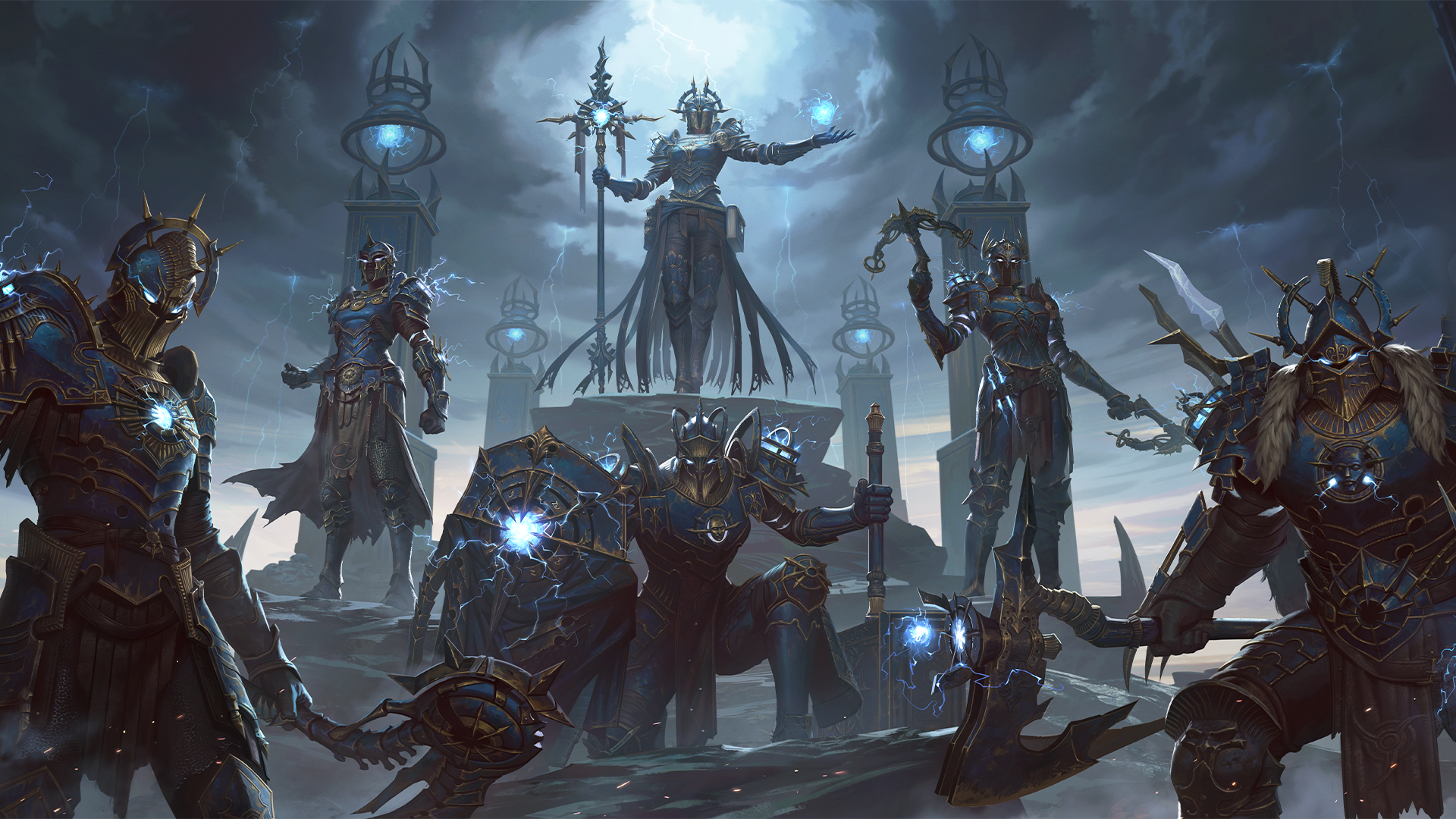 In addition, there will be many other updates coming to Diablo Immortal Season Five Battle Pass: Scions of the Storm kicks off with updated challenges, rewards, and a new cosmetic on 29 September.
New Hellquary Boss: Izilech the Misshapen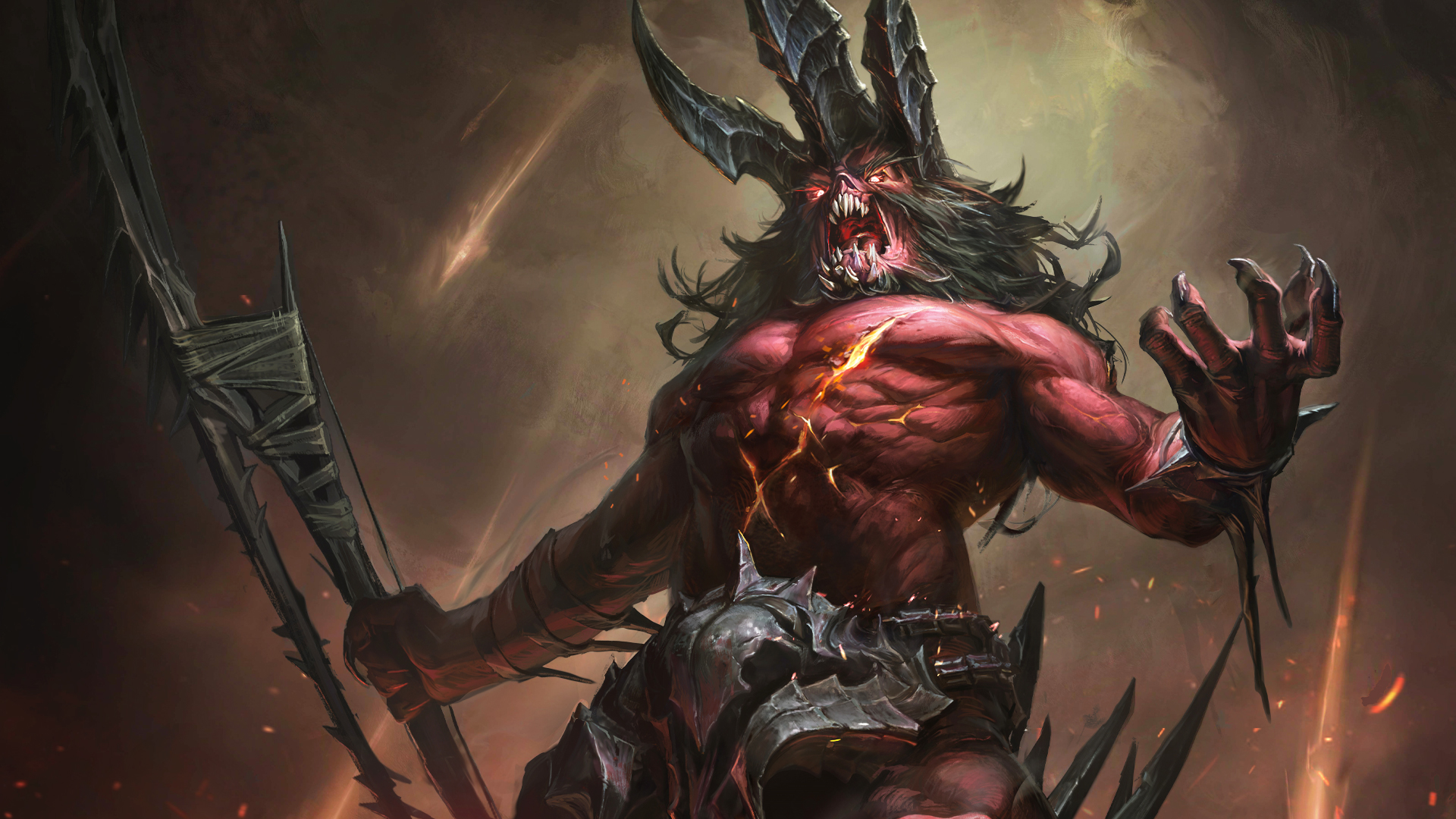 Our fifth Helliquary Boss, Izilech the Misshapen, is a vicious new combatant ready to take on only the toughest of adventurers starting 2 October. Brand new Set Items are also here in the form of Gloomguide's Prize and carry a focus on the Dash skills and terrifying your enemies.
Scouring the Darkness Limited-Time Event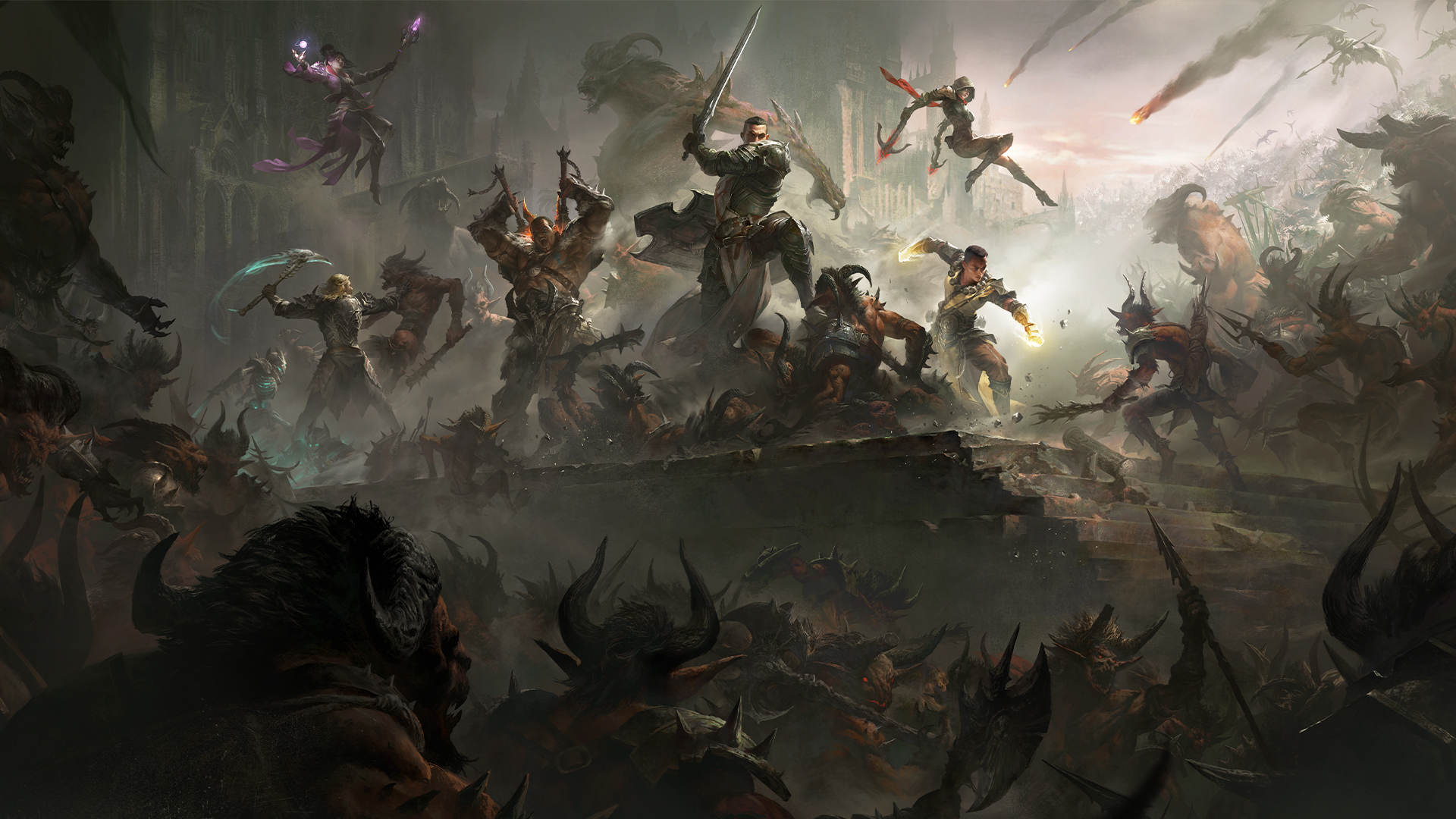 Find your path forward with your Warband or alone in the Scouring the Darkness event. Complete tasks and earn a variety of rewards including the Congratulations Emote, for your quick-witted bravery. The event will begin on 28 September at 3 AM server time.
Hungering Moon: Back for Seconds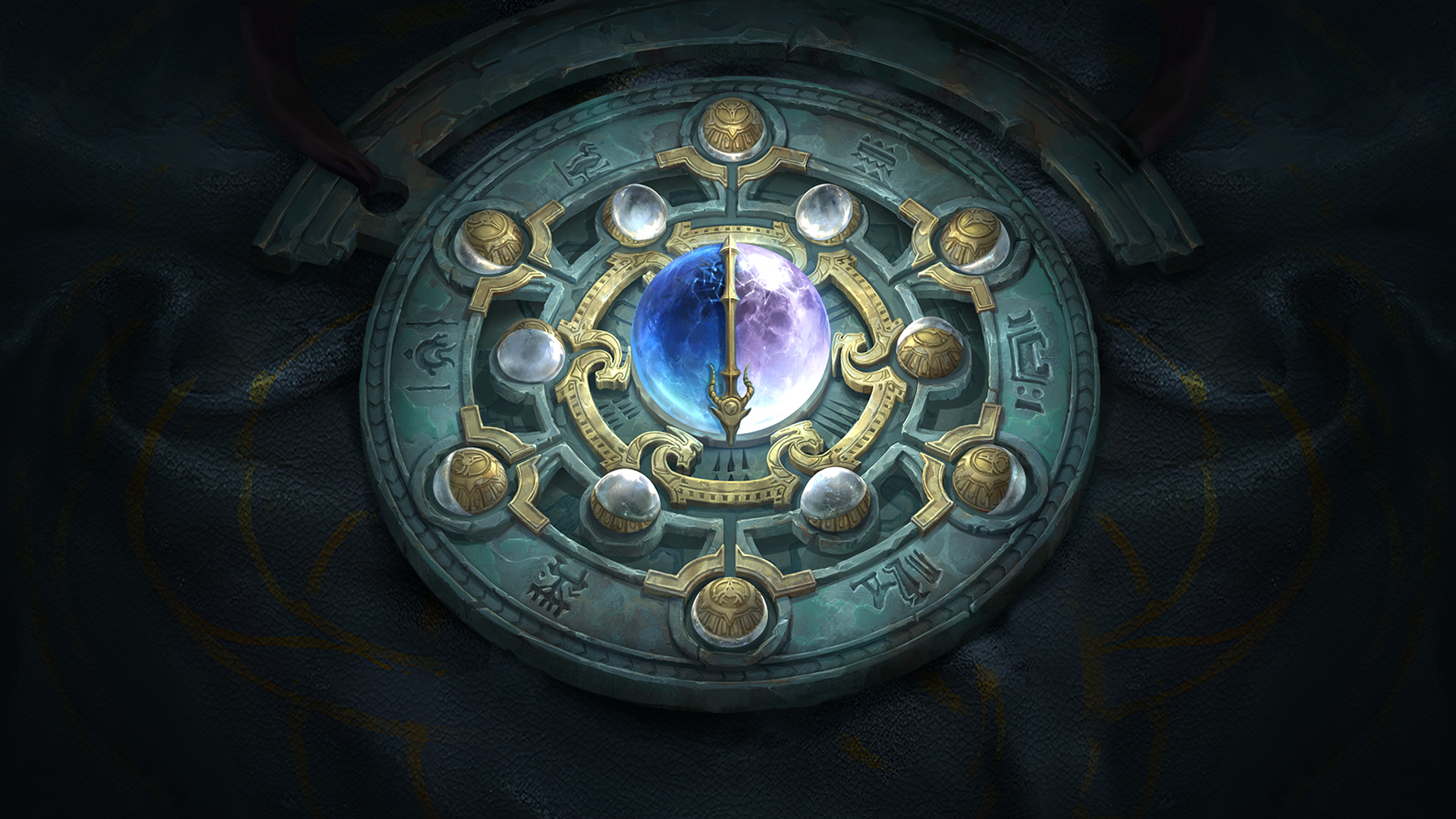 It is back. Players can complete up to three tasks a day starting 6 October 3 AM. Through completing tasks, you'll gain Astrolabe Power—the power can be used to draw one of two types of blessings with unique benefits from the Astrolabe.
Drawing a Blessing of Magic will give you a bonus to Magic Find, handy for increasing your chances of receiving Rare, Magic, or Legendary items from monsters as a drop. Drawing a Blessing of Might invites you to complete any dungeon in exchange for Moonslivers, and if you complete the dungeon with a party, twice the amount of Moonslivers shall be bestowed upon you. The moon is a generous entity, so you may have one of each Blessing active at a time.
Once you've racked up a handful of Moonslivers by purging demonic hordes from dungeons, visit the Hermit's Collection located within the Hungering Moon event page to trade your Moonslivers for lunar-laced rewards of your choice!
Crowned Ones Cosmetic Set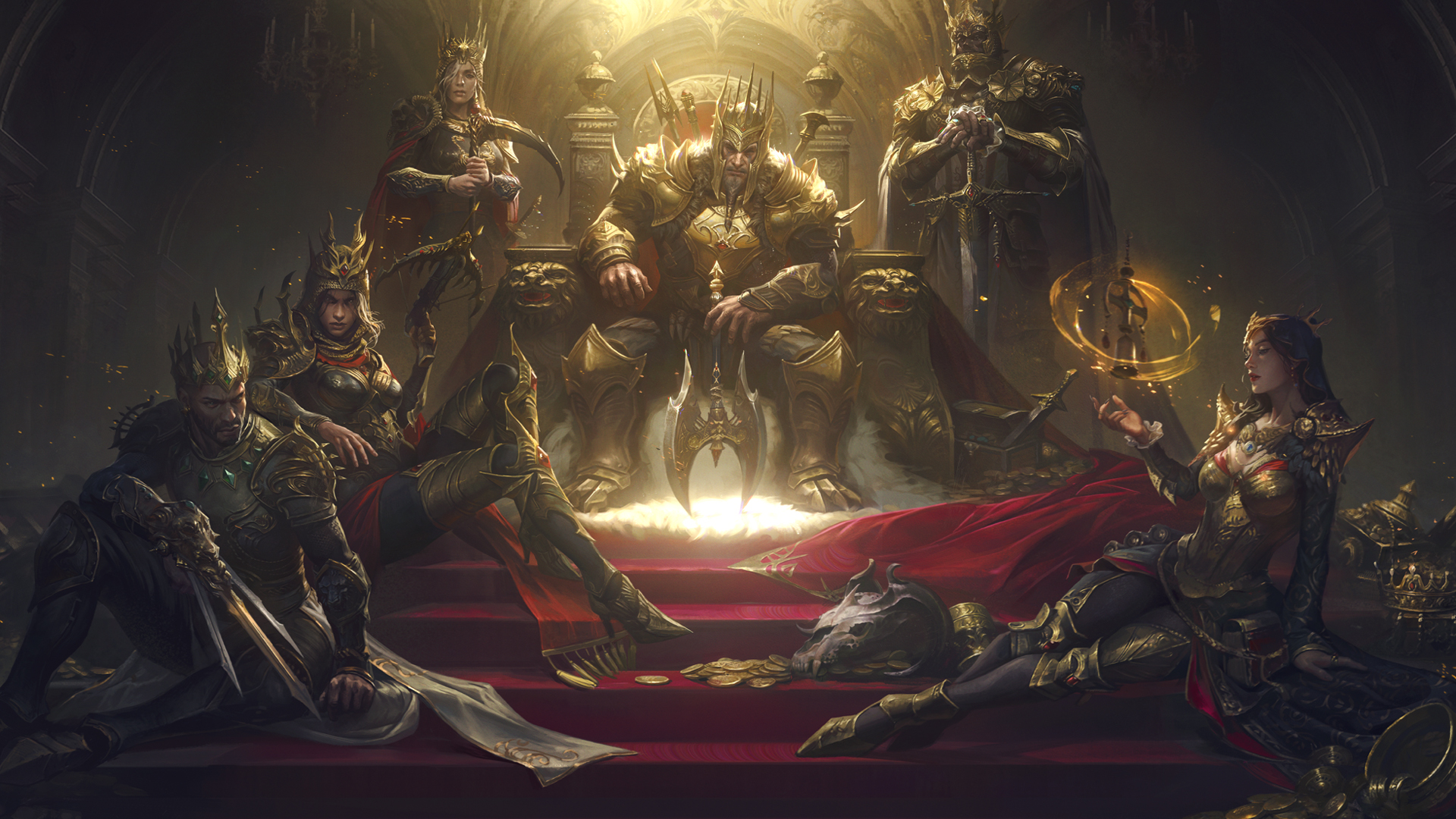 It is seldom enough to act like royalty in the courts of Sanctuary, you must also look the part. Adorn yourself with the same gilded luxury flaunted by generations of Khanduran nobility—the Crowned Ones Standard Cosmetic Set can be purchased from the in-game shop for 1,000 Eternal Orbs.
For more information on all the exciting new content, check out Diablo Immortal's blog HERE.