Curve Games has joined forces with Orc Chop Games to publish the award-winning roguelike turn-based RPG, Goblin Stone. In Orc Chop's fantasy debut, goblins and orcs have been hunted to near extinction and driven underground. Players must gather a ragtag group of goblins and journey through an epic procedurally generated world, as they seek to change the fate of an entire species.
Goblin Stone features tactical combat, unique base-building and legacy systems, and a strong roguelike loop, all presented in a gorgeous story-book aesthetic with AAA-quality narration. The game has already received critical acclaim including Devgamm! Fall 2021 Best Indie Game and it was named a finalist at the 2021 Tencent GWB Game Awards.
Goblin Stone's fully narrated storyline is accompanied by original music from award-winning composer Peter McConnell, famed for his work on Hearthstone, Grim Fandango, Psychonauts, and Broken Age.

Players will be challenged with:
Battling despicable humans, elves, and dwarves in an innovative turn-based battle system
Exploring procedurally generated levels with hand-drawn 2D environments
Discovering and building a great goblin lair, chamber by chamber, from the Barracks to the War Room
Selectively breeding goblins with the best genes and traits for future generations
Building an adventuring party and mixing unique goblin classes like the Raider, Guard and Shaman
Difficult choices as they decide which goblins to keep and discard. Many goblins will perish and with each death a new ancestor strengthens the goblin lineage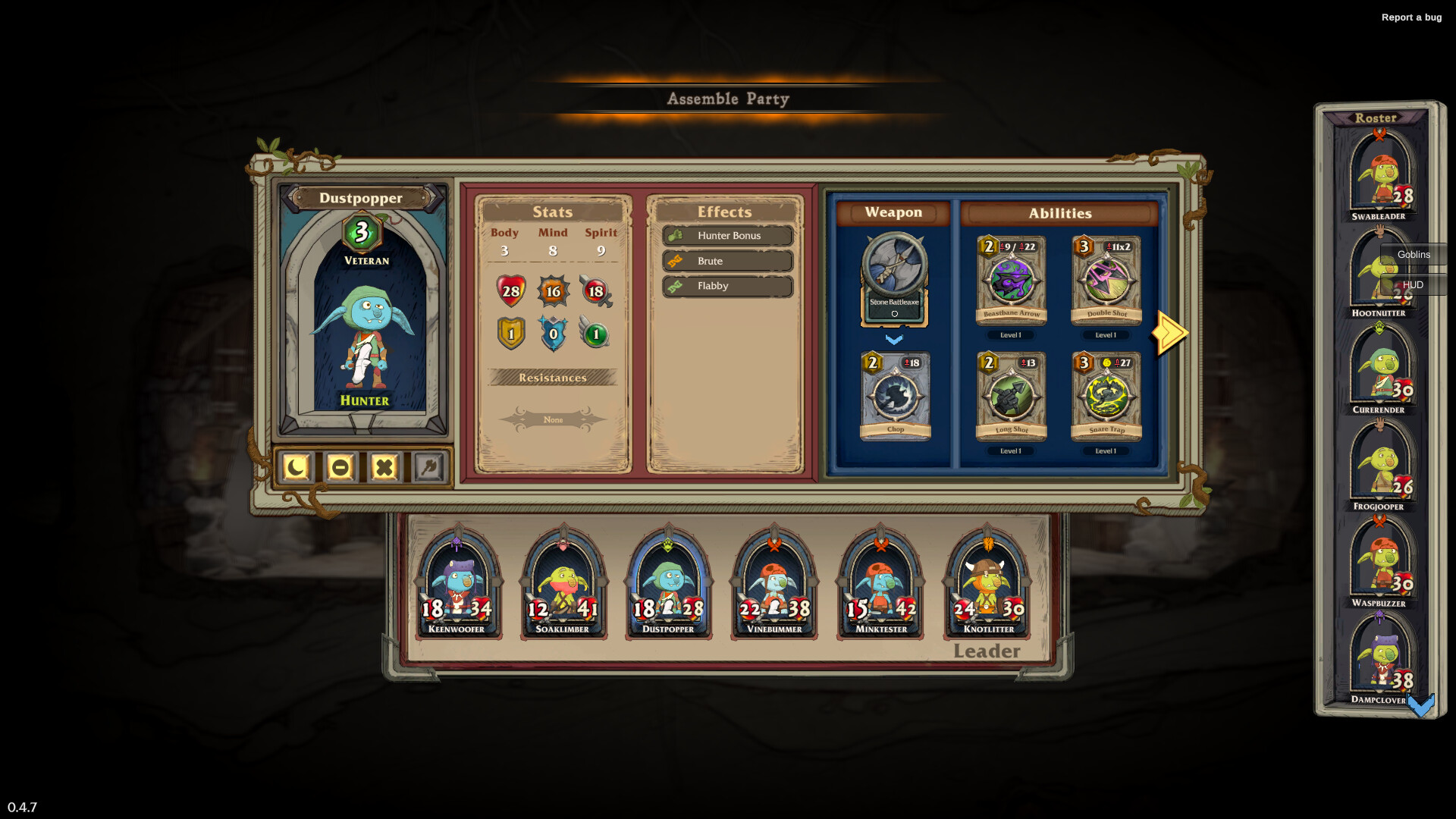 Goblin Stone is set to release on Steam in 2023 and will come to consoles in 2024.