Bandai Namco have showed a brief gameplay demo and a Boss Fight scene for their upcoming game, Code Vein, at the recent Ani-Com & Games Hong Kong (ACGHK). For those who are unfamiliar with the back story of Code Vein. Source : Bandai Namco Entertainment
In the not too distant future, a mysterious disaster has brought collapse to the world as we know it. Towering skyscrapers, once symbols of prosperity, are now lifeless graves of humanity's past pierced by the Thorns of Judgment. At the center of the destruction lies a hidden society of Revenants called Vein. This final stronghold is where the remaining few fight to survive, blessed with Gifts of power in exchange for their memories and a thirst for blood. Give into the bloodlust fully and risk becoming one of the Lost, fiendish ghouls devoid of any remaining humanity. Wandering aimlessly in search of blood, the Lost will stop at nothing to satisfy their hunger. Team up and embark on a journey to the ends of hell to unlock your past and escape your living nightmare in CODE VEIN.

The Gameplay Demo reveals …
There are 6 companions to choose from (to form a party of two, including your own character, the protagonist) and each companion have their own story, waiting to be unfolded as you journey into the world of Code Vein. Character customizations were shown in the demo, which include character's gender, hair style, body size, voice, etc. One of the companions, "Io" (e-o), was introduced and the demo also showed a snowy mountain map where players can explore. Scroll down some more and watch the gameplay Demo.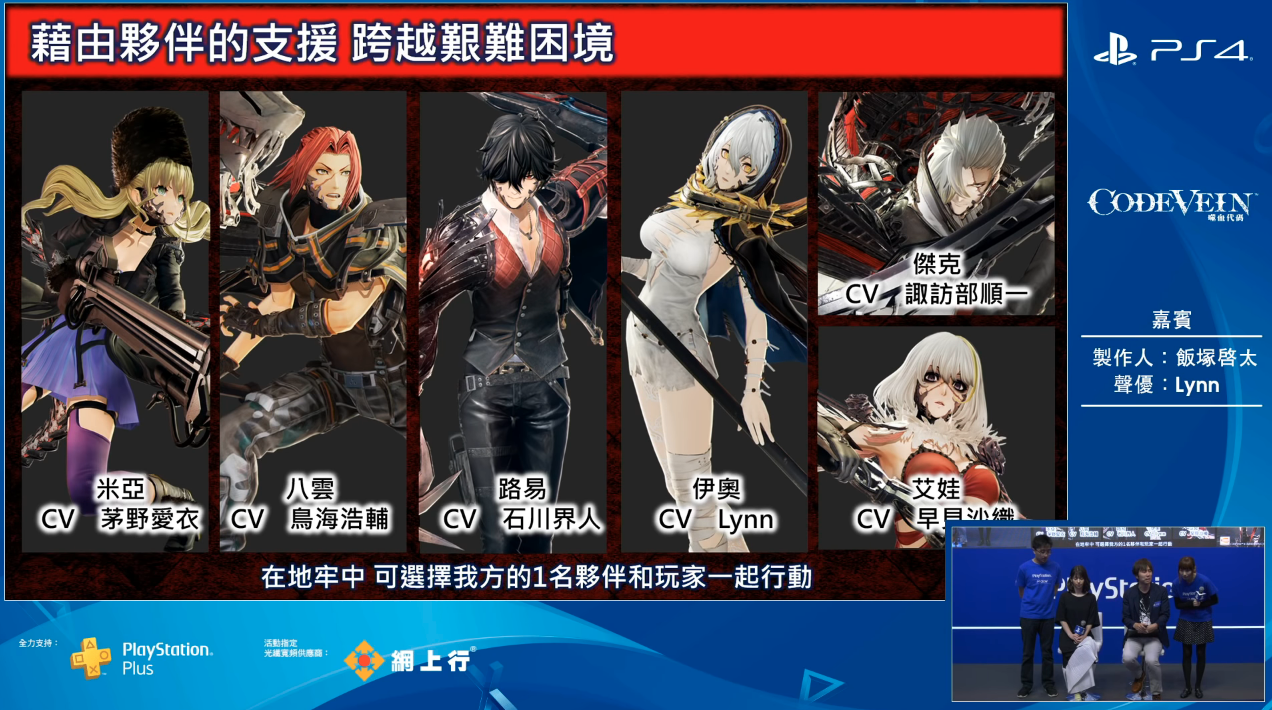 Yay or Nay so far?
At first glance, this game is really living up to it's reputation as a Dark Souls inspired game. Well timed dodge, blocks and attacks are all essential to the player's survival, something fans of the Bloodborne and Souls series will have plenty experience of. However, as you continued watching the demo, you may feel an inevitable pinch of annoyance, because it seemed that the enemies are too dull and weak. Probably the Developers scaled themselves up or is using a High Level character at a low level spot. Even during the Boss Fight, it still seem a little boring compared to what one would have expected to see from a Dark Souls-liked game. The boss hits hard for sure, but other than that there's nothing memorable at the moment. Then again, this demo is just meant to provide a peek into the game, the developer may still have plenty up their sleeves.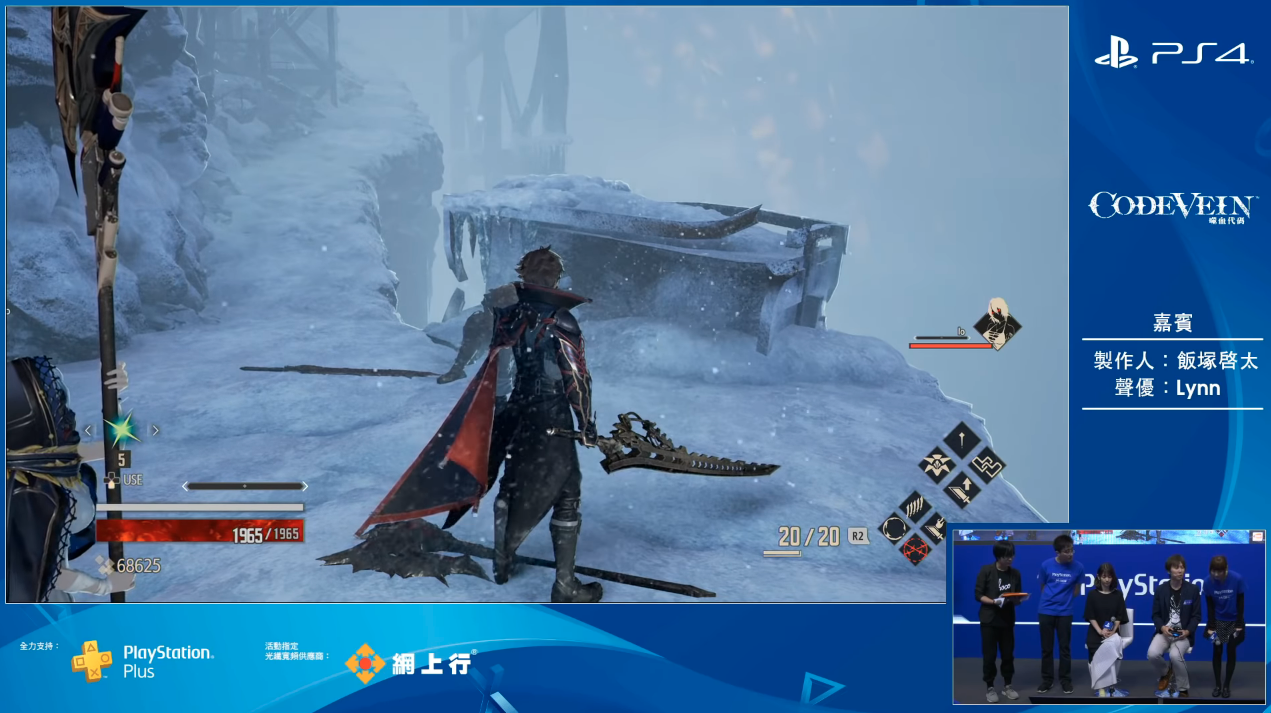 Initially scheduled for release this year on 28th September, 2018, Bandai Namco have announced that Code Vein's launch has been delayed to 2019. The gameplay demo is in Cantonese and Japanese, but the gameplay itself is pretty self explanatory.