As a continuation of Borderlands'10-year anniversary, this weeks hunt in Borderlands 3 is all about the Rare Spawn Hunt where developer Gearbox Software, LLC challenges their fellow vault hunter farming skills and patience. This time hunters will have to look for familiar named enemies lurking in wildlands, urban hideouts, forests, bounty boards and hidden in every corner of the galaxy.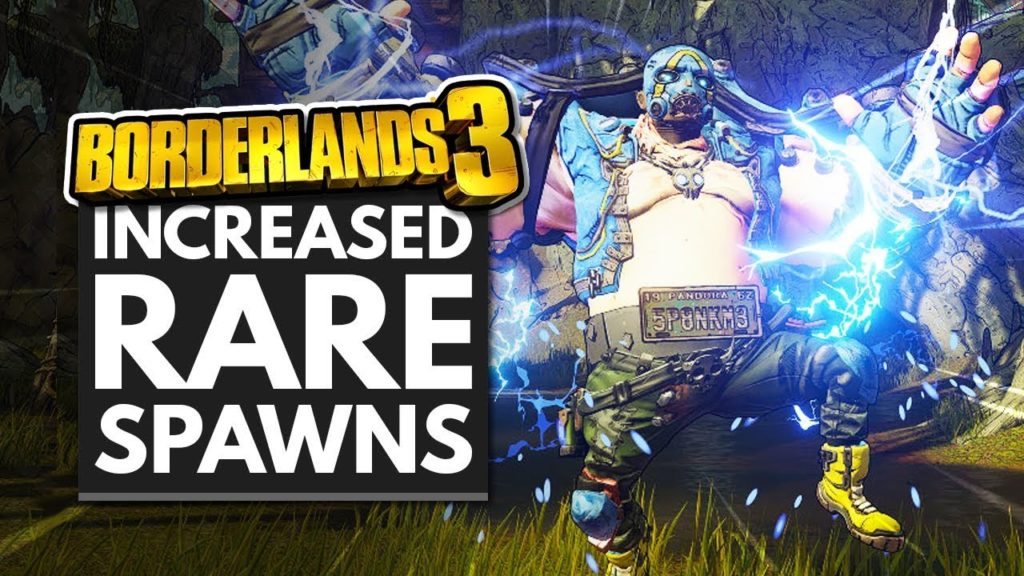 Starting today, October 8 at 9:00 a.m. Pacific Time till October 15 at 8:59 a.m. Pacific Time, rare spawns will be guaranteed to pop up in their spawned location and have increased drop chance to boot that legendary loot!. Team up with your friends and snag that golden brimming joy of gears, mods and weapons you never knew existed.
Below are the list of this weeks event rare spawn enemies and their respective legendary loot:
Rakkman – Night Flyer, Legendary Pistol
El Dragon Jr – Unleash the Dragon, Legendary Artifact
Road Dog – Redline, Legendary Shotgun
IndoTyrant – Random Customization
Force Troopers – Random Legendary class mods
Demoskaggon – Random Legendary Shield
The Unstoppable – Band of Sytorak, Legendary Shield
Thunk & Sloth – It's Piss, Legendary Grenade Mod
Maxitrillion – The Horizon, Legendary Shotgun
Borman Nates – Psycho Stabber, Legendary Pistol
Princess Tarantella II – Hive, Legendary Rocket Launcher
Mother of Dragons – Random Legendary Artifacts
Red Jabber – Random Legendary Grenade Mod
Urist McEnforcer – Masterwork Crossbow, Legendary Sniper Rifle
As for the follow up on the following weeks themed events, here is the list of the events below:
Week 2 (October 8-14): Rare Spawn Hunt!
Week 3 (October 15-21): Show Me the Eridium!
Week 4 (October 22-28): Mayhem on Twitch!
Week 5 (October 29 – November 4): Spooky Surprise!
More info on each week bonuses every Monday to keep you updated. Be sure to check on more Borderlands 3 assets and additional information about the game, please visit newsroom.2k.com.
Borderlands 3 is available worldwide for the Playstation 4, Xbox One as well PC via the Epic Games Store.
For more on our previous coverage, click on the link below: