Developer Joymasher and publisher The Arcade Crew describes the game Blazing Chrome as "a visually gripping throwback to the golden days of side-scrolling shooters," paying respect and homage to both the Contra and Metal Slug series. Blaze through it's trailers below:
Every gun has a story
Play as Mavra, a lonely human resistance fighter or the robotic Doyle as they venture into a world where machines rule the world and they are trying to save whats left of humanity from total extermination.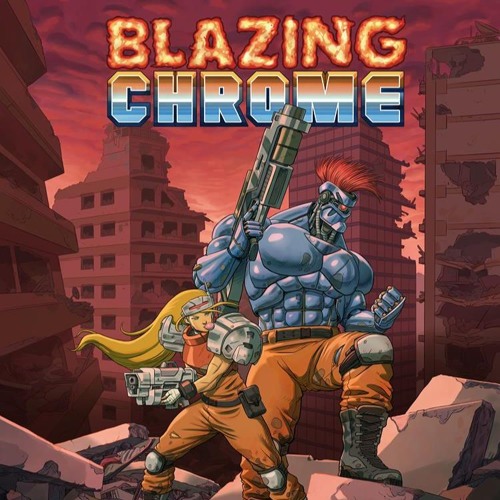 A side scrolling shooting fiesta which Michael Bay will approve of
The gameplay video introduces the game from the character setup screen where players will be selecting characters, missions, game mode and difficulties. Right after that is jumping straight into the war zone of Stage 4 with fully explosive Michael Bay goodness complete with an electrical storm and a giant enemy ship.
Blazing Chrome has the following explosive features:
Supports Local Co-op
Radical 16-bit pixel art and post-apocalyptic goodness
A fast run and gun with epic boss fights
A very arcade feel with motorcycles, robots and jetpacks
Blazing it's way into glory for PlayStation 4, Switch, and PC in early 2019.
More previous trailer below: