EA and Respawn Entertainment's free-to-play battle royale shooter game, Apex Legends, is inviting all players to bring out their inner hero with its latest Gaiden Event. Up to 40 adventurous event-limited cosmetics and the return of Armed and Dangerous when Gaiden launches on the 19th of July.
Armed and Dangerous Limited-Time Mode Returns!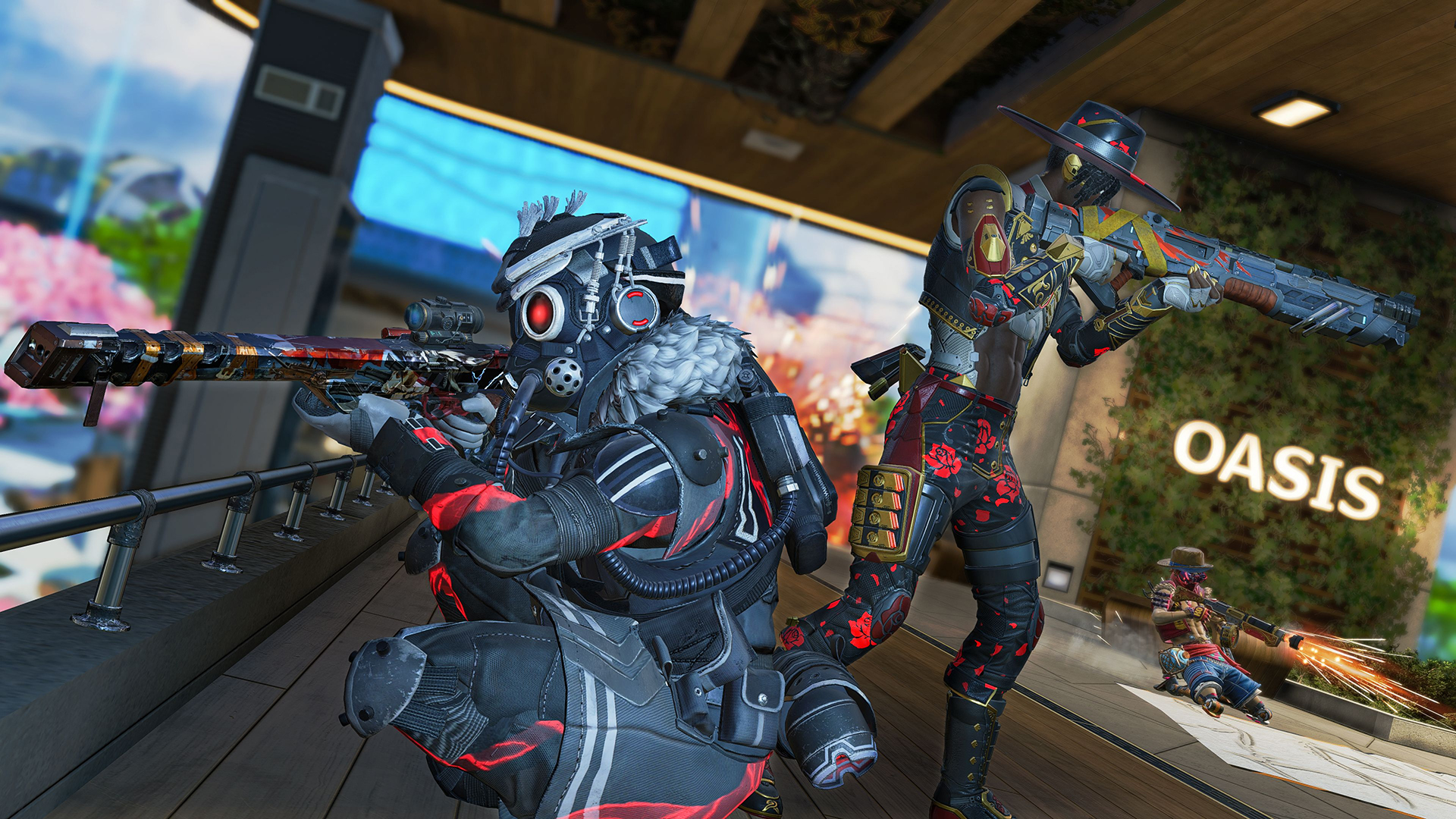 Get ready your shotguns and clean up your scope because Armed and Dangerous is back where weapons are limited to snipers and shotguns with loot overall are harder to come by. This mode will be available from 19th July until 1nd August with World's Edge, Olympus and Storm Point maps being in rotation.
Apex Legends Gaiden Flash Events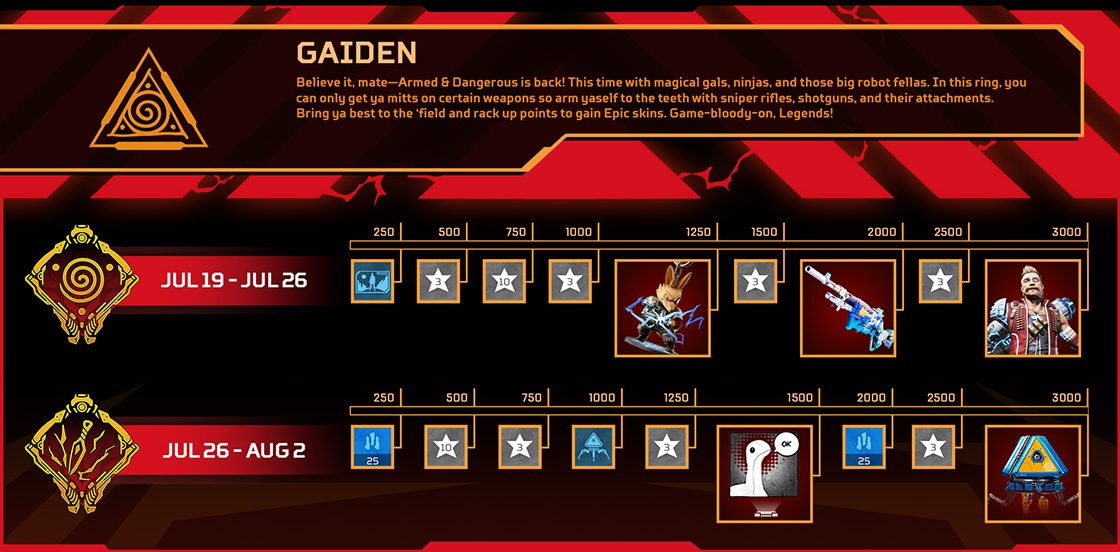 Get ready to be a hero as you play your way through two unique weekly challenge tracks to unlock event-themed cosmetics.
July 19th to July 26th
Rewards include:

Fuse's Down Thunder Epic Skin
Bionic Buddy Gun Charm
Epic 3030 "Cloudburst" Skin
July 26th to August 2nd
Rewards include:

OK Holospray
1 Gaiden Event Pack
1 Apex Pack
Gaiden Event-Limited Items
Not forgetting this 40 adventure event-limited cosmetics which includes a new Legendary skin for Revenant, Mirage, Octane and Wattson with complementary skins for the Flatline, Wingman, EVA-8 and Charge Rifle.
Special Offers Store Tab
Special offers will also be available during the Gaiden Event with deals on bundles and cosmetics throughout the event.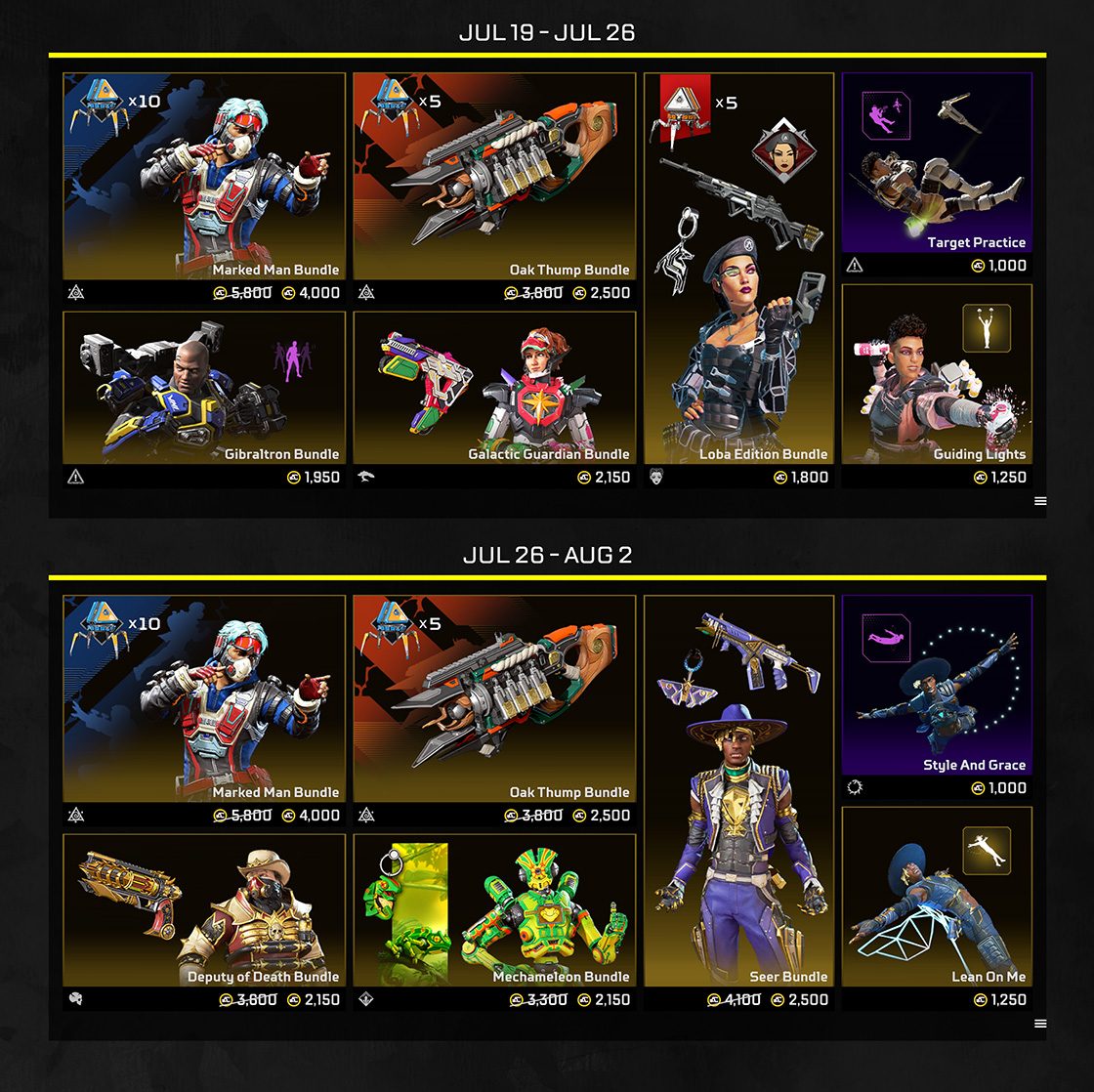 If you collect all 40 event items, you'll unlock the newest Prestige skin, Bangalore's "Apex Commander". Prestige Skins are Mythic cosmetic Legend skins that each have 3 tiers (3 versions total of the Prestige Skin). Upon unlocking tier 1 of a Prestige Skin, a player will be able to complete challenges to unlock Tier 2 and Tier 3 at no additional cost.
Players can continue to complete these challenges, once available, even after the end of the event. Once a Prestige Skin Tier's challenge is completed a player will unlock that respective tier's version of the Legend skin which can then be equipped. Players have the ability to equip any unlocked tier of a Prestige Skin once owned.
Apex Legends is free to play for the Playstation 5, PlayStation 4, Xbox Series X|S, Xbox One, Nintendo Switch and PC.