Re:Legend, the cooperative multiplayer JRPG adventure widely acclaimed and published under the Steam Early Access program, announces a huge free update to be made public on 20th December 2019. The new content will strongly enhance the gaming experience, introducing a series of changes discussed with the wide and fervid community which has grown around the game.
Players will be offered the Desert, a "fresh" new biome with its wide range of Magnus to be discovered and trained, and – to balance with the colder weather of the boreal hemisphere! – a new Christmas-themed island, as well populated with special creatures. Including for the first time the Legendary Magnus, this update will also deploy a breed of Magnus designed in cooperation with the top backers of the Kickstarter campaign that made the game so successful.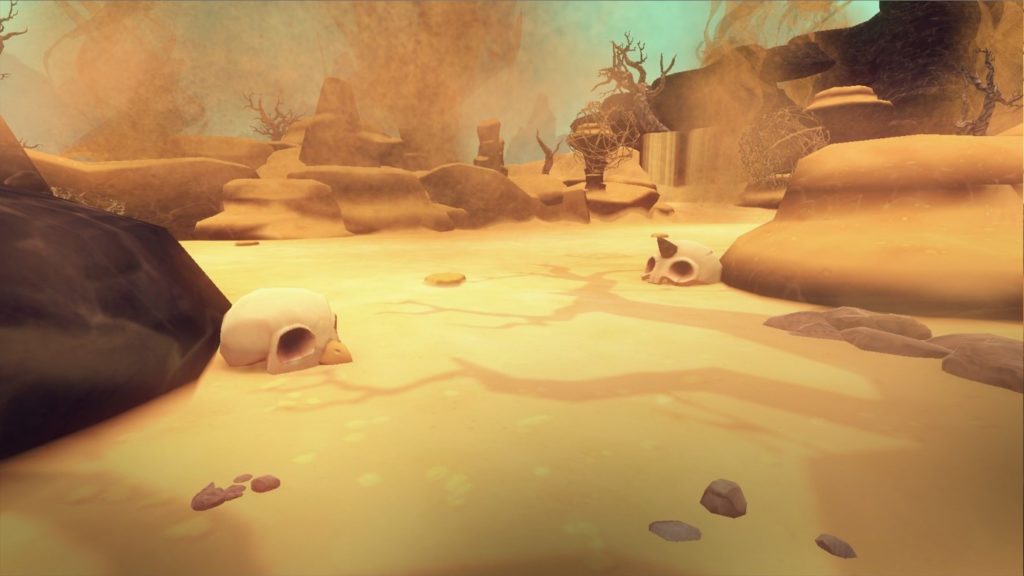 Thanks to the huge work made on the quest system and in the expansion of the questline, players will be able to enter in a more immersive adventure, and will now have access to a solid multiplayer experience. The new multiplayer system will be extensively tested prior the release of this juicy update, through an opt-in open beta window, accessible from December the 6th to all the players who will sign in, choosing the proper beta branch through Steam.
WHAT IS RE:LEGEND? Set in the world of Ethia, players awake as a legendary hero washed ashore on Vokka Island with no memories. Players must revive their hero and find ways to remember the forgotten past. By learning how to survive – cultivating the land, breeding and catching fish, befriending inhabitants, expanding the village, crafting weaponry and training for combat, among all the available activities – players will increase the chances of taming and raising the Magnus, magical creatures that populate this wondrous world. With a Magnus on their side, the adventurer will be able to venture across the land, facing threatening challenges, finding even more powerful Magnus and eventually regain lost memories.
An all-encompassing JRPG-simulator hybrid combining farming and life-simulation mechanics with strong monster-raising and multiplayer features, Re:Legend invites players to build and expand their village through a huge variety of life-simulation activities, inclusive of farming, fishing, crafting and more. Several renowned composers are working on Re:Legend, including famed Video Game Orchestra founder and composer Shota Nakama (Final Fantasy XV).
Re:Legend is available on Steam for PC at the special price of €19,99 / $19,99/£15,49/RM49 while in Early Access.
For further details please visit the official Re:Legend website www.play-relegend.com, the Re:Legend official Steam page (https://store.steampowered.com/app/823950), the Twitter account (@playrelegend, https://twitter.com/playrelegend) or the Facebook page (@playrelegend, https://www.facebook.com/playrelegend/). For more information about 505 Games and its products, please visit www.505games.com.
About 505 Games
505 Games, a subsidiary of the Italian entertainment company Digital Bros., is a global video game publisher focused on offering a broad selection of titles for players of all ages and skill levels. The company publishes and distributes premium and free-to-play games on leading console, PC and handheld platforms as well as for mobile devices and social networks.
Publishing highlights in premium games include Remedy Entertainment's critically-acclaimed Control, Bloodstained: Ritual of the Night, Indivisible, Assetto Corsa Competizione, Brothers – A Tale of Two Sons, Last Day of June, PAYDAY 2, Terraria, Portal Knights, ABZÛ and Virginia. Free-to-play publishing highlights include Battle Islands, Gems of War and Hawken. Distribution highlights include No Man's Sky, Hellblade: Senua's Sacrifice, Warhammer: Vermintide 2, Dead by Daylight and Inside/Limbo. Upcoming titles include Typhoon Studios' comedic action-exploration game Journey to the Savage Planet, Hideo Kojima's Death Stranding for PC and dance-fitness game Zumba® Burn it Up!.
505 Games has offices in California, United Kingdom, France, Germany, Italy, Spain, China and Japan. The company works with a network of distribution and sub-licensing partners in all other markets. For more information on 505 Games and its products please visit www.505Games.com.
About Magnus Games
Established in 2017, Magnus Games Studio is an Indie Game Developer based in Malaysia who strongly believes that a gamer's experience should always be the priority. It was co-founded by two passionate and creative brothers, Dong Chee Gan and Welson Gan, who aim to develop games on a global scale. The company developed Re:Legend, a sim-like RPG PC game that earned the studio the South-East Asia Best Rising Star Award at Level Up KL 2017, the premier game developer conference in the region. Re:Legend will soon be available on Steam Early Access, after which it will be released for consoles as well. Magnus Games has a production studio in Malaysia and is currently working with a network of distribution and sub-licensing partners in other markets. For more information on Magnus Games studio's Re:Legend, please visit www.play-relegend.com.