XSEED Games announced Corpse Party (2021), an updated and expanded version of the cult classic Corpse Party, for an October 20th release in North America on PlayStation 4 computer entertainment system, Xbox Series X|S, Xbox One, Nintendo Switch system, and Windows PC via Steam, GOG, and the Humble Store presented by Humble Bundle.
Source: XSEEDgames
Corpse Party (2021) will be available at launch digitally for $19.99 on all platforms with a 10% launch week discount, though the discount on PS4 will be available only to PlayStation Plus members. The PC versions of the game will also be available bundled with the original Corpse Party by indie team GrisGris with a 25% discount on the bundle, and owners of either the original Corpse Party or Corpse Party (2021) on Steam or GOG can purchase the other version of the game on the same platform with a 25% discount.
The haunted halls of Heavenly Host Elementary School are waiting for their next victim! Based on the cult classic that started the series in 1996, Corpse Party (2021) has been updated for the next generation of horror fans while retaining its 16-bit charm. In addition to the five main story chapters, each with multiple gruesome endings, the title features 16 "Extra Chapters" expanding the series' lore, characters, and relationships, including two brand-new episodes introducing new characters with intriguing roles to play. The "Extra Chapters" included in this release are also fully voiced in Japanese for the first time in the West.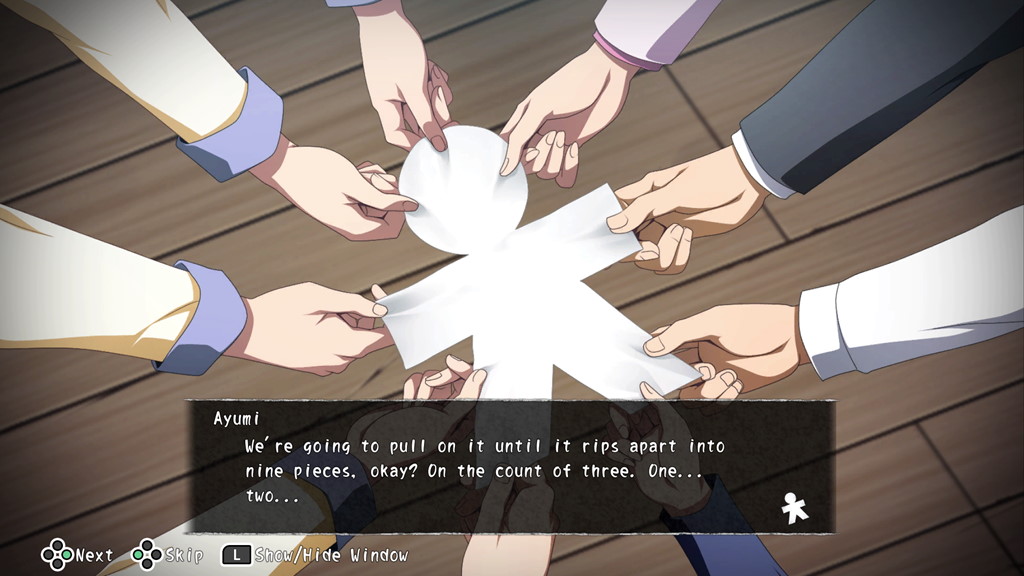 Key Features
Atmospheric Retro-Style Graphics – 16-bit-style visuals based on the original indie game's designs paired with gruesome descriptions and heart-pounding sound design will have players' imaginations running wild with visions of horror
Adventure-Style Gameplay Where Every Choice Counts – As a cross between a point-and-click adventure game and a battleless RPG, Corpse Party lets players explore every corner of Heavenly Host Elementary and make choices that significantly change the course of the story and its characters' fates
New Extra Chapters Add to the "Fun" – Two original Extra Chapters expand on the relationship between series favourites Ayumi and Yoshiki, as well as introducing Miku Shirayume and Ryoka Iwami, two brand new characters with their own intriguing roles to play in the grisly legend of Heavenly Host Elementary
Innovative Sound Design – Listen to the fully voiced Japanese audio and enjoy another level of immersion thanks to binaural 3D recording techniques that create a simulated surround sound experience for headphone users for another dimension in horror.
Join us tonight at 5pm PT/8pm ET for our first spooky stream of the season! ?✂️

Tune in on Twitch and Steam as we show off #CorpseParty 2021…if you dare.

◾ Twitch: https://t.co/p110hUiTbp
◾ Steam: https://t.co/Us05z2QbF6

Official Website: https://t.co/qT7XrqfGfk pic.twitter.com/ScqzHHTue8

— XSEED Games (@XSEEDGames) October 8, 2021