When the months of the year enter the double digits, it's time to wind down, take stock and spend time with family and friends. It is also the perfect opportunity to treat yourself and your loved ones to a special something to wrap up a hectic year.
From modern digital appliances and immersive displays to the latest mobile gadgets from Samsung, here is a handy selection of gift ideas that you can consider for a special someone, or as a well-deserved reward for yourself.
Entertainment pioneer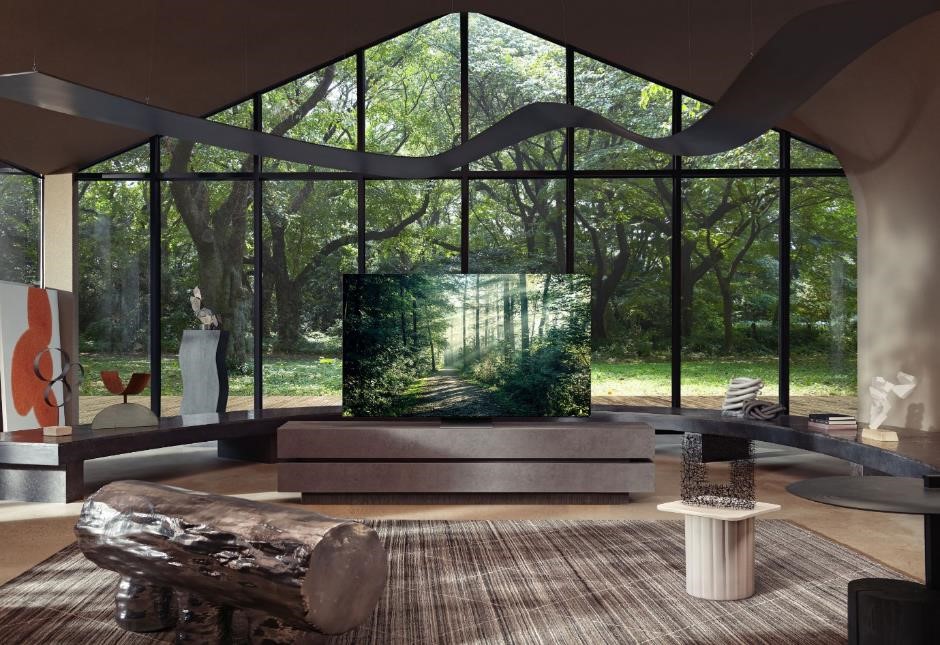 Nothing spells comfort more than curling up on the couch to binge-watch your favourite TV drama with bubble tea in hand. For an immersive cinema experience from the comfort of your living room, the immersive Samsung Neo QLED 8K Smart TV definitely takes the cake.
Featuring the sleek new Infinity One Design that affords a nearly bezel-less viewing experience, the Neo QLED 8K practically transports you right to where the scene on screen is. With the Slim One Connect box, an all-new cable management system that can be attached to the TV's back for easy installation, you can keep cable clutter away to maintain the minimalist aesthetic of your living room.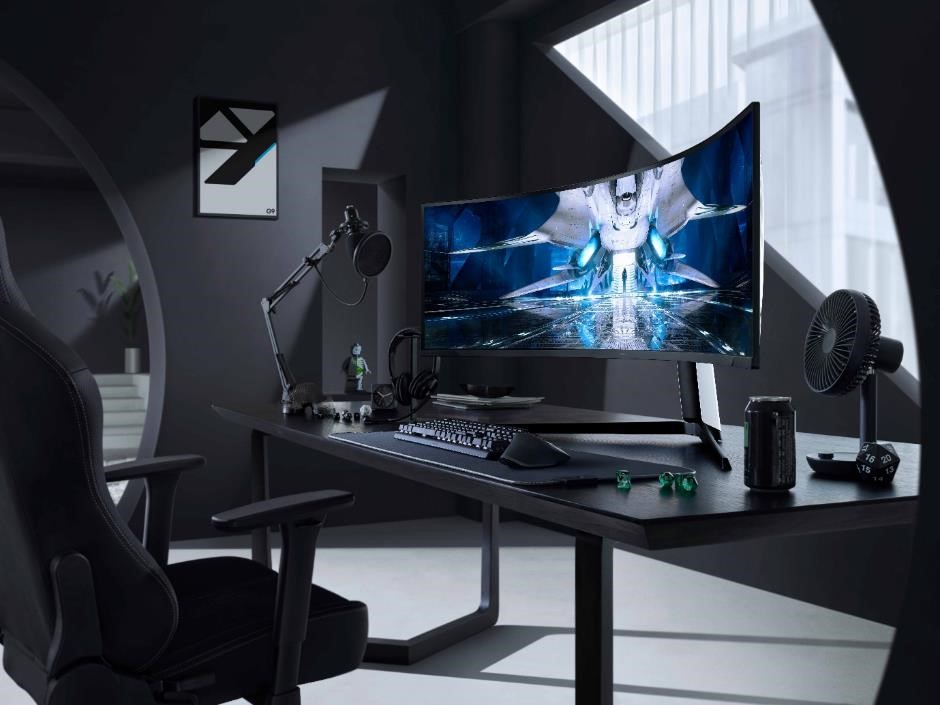 Know a family member who takes their gaming seriously? Impress them with the multi-award winning Odyssey Neo G9, which boasts Quantum Matrix technology, supported by a Quantum Mini LED display and Quantum HDR 2000 with a 1000R curvature screen for an unrivalled dynamic picture, and the CoreSync feature which lets them customize the monitor's rear infinity core lighting system. The monitor's rapid, 240Hz refresh rate and 1ms response time ensures zero lag time with premium performance for a winning edge over competitors!
For the urban go-getters!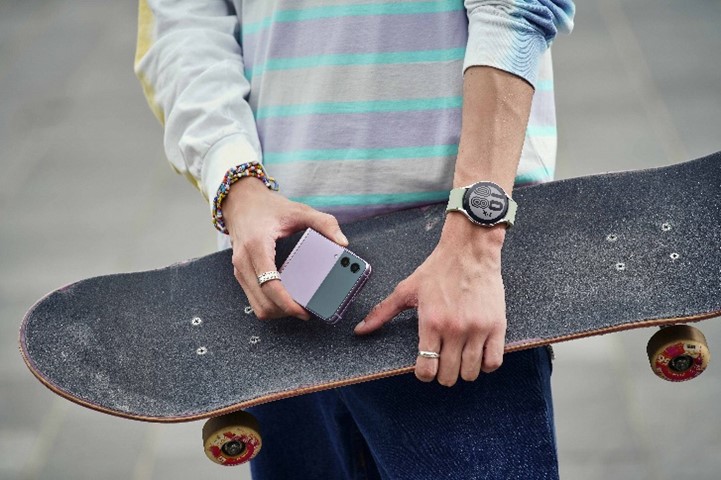 A gadget that fits in the palm of the hand when folded, the Galaxy Z Flip3 5G is the perfect companion for urban trekking. Besides being a head-turner that empowers users to express their individuality through edgy colours like Green and Phantom Black, the Z Flip3 also lets users capture hands-free studio-quality selfies with natural skin tones and AI face restoration using Flex mode. With the world's first IPx8 water-resistant rating for foldable devices, the Z Flip3 is also ready for unexpected wet weather adventures when exploring the city.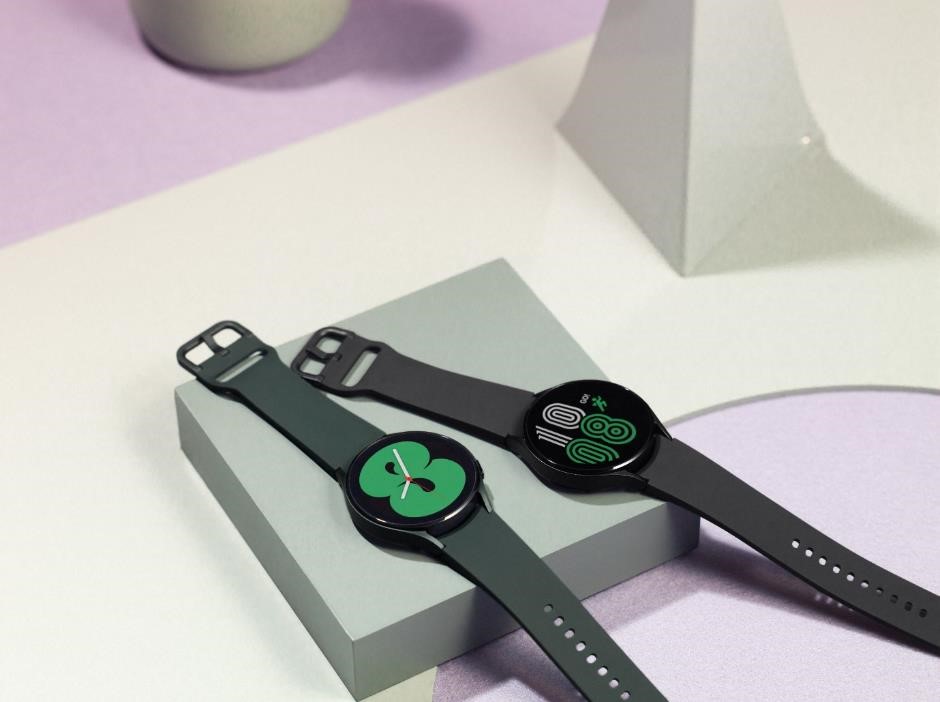 If you want to give that special someone a nudge to head outdoors more often for fresh air or to stay in shape, then consider getting them the Galaxy Watch4 series. Featuring industry-leading health technology such as the Samsung Bioelectrical Impedance Analysis (BIA) Sensor that can monitor blood oxygen levels and even calculate body composition, this device is ideal for measuring wellness.
For the aspiring kitchen adventurer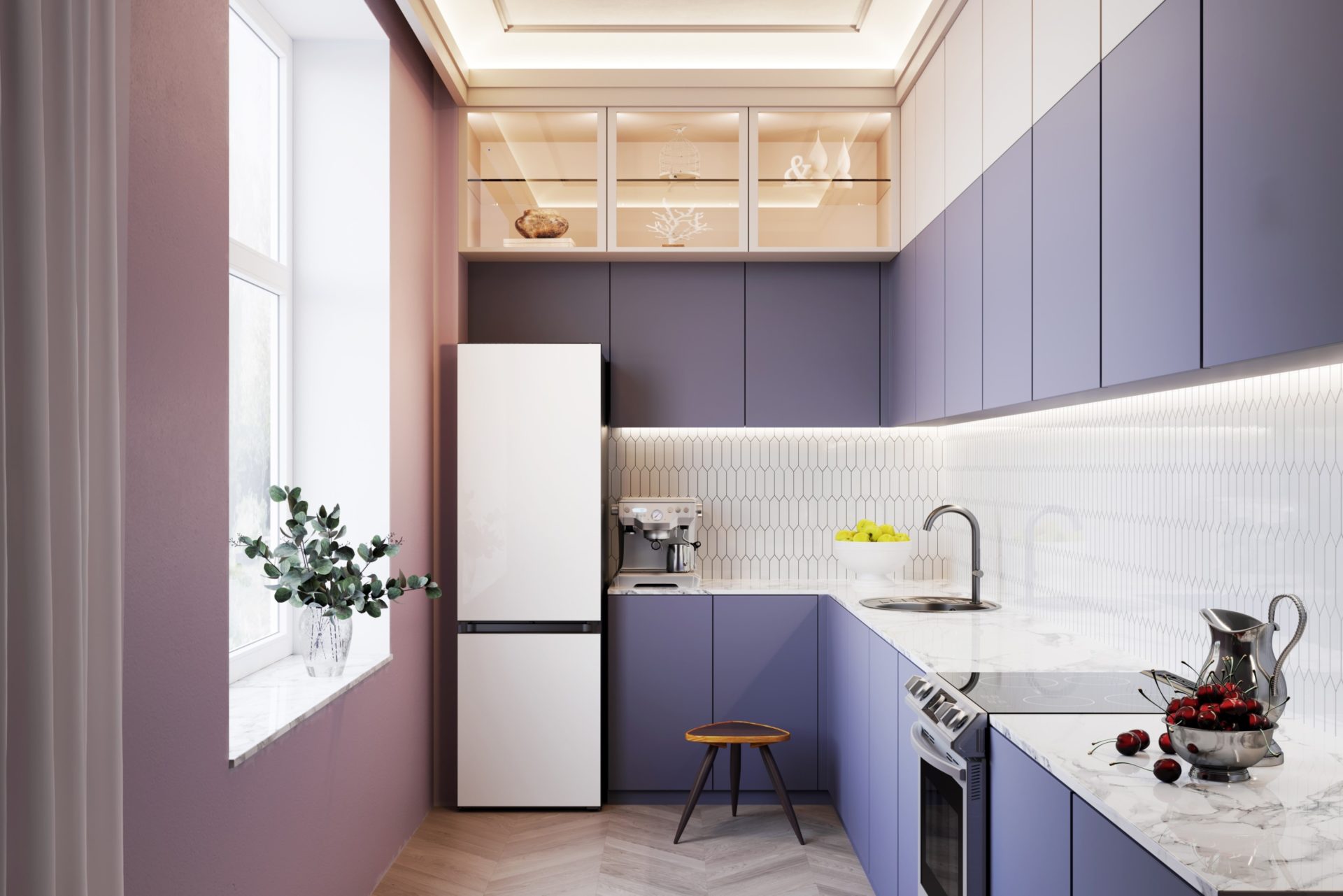 Don't forget to treat yourself even while you are preparing gifts for others during this period! For those who've recently picked up cooking, you may want to spruce up the aesthetics of your kitchen to complement your new hobby, such as with the BESPOKE refrigerator. BESPOKE's modular design concept means you can now customize your fridge according to your taste, colour, and storage preferences.
For the "Work from Home" warriors
With work-from-home as the norm, there's no better time than now to outfit your home office with the right gadgets and gear to help keep yourself optimally productive. However, it is just as important to outfit the home with the right digital appliances to keep it spick and span. After all, a neat and tidy home is also one that's the most comfortable.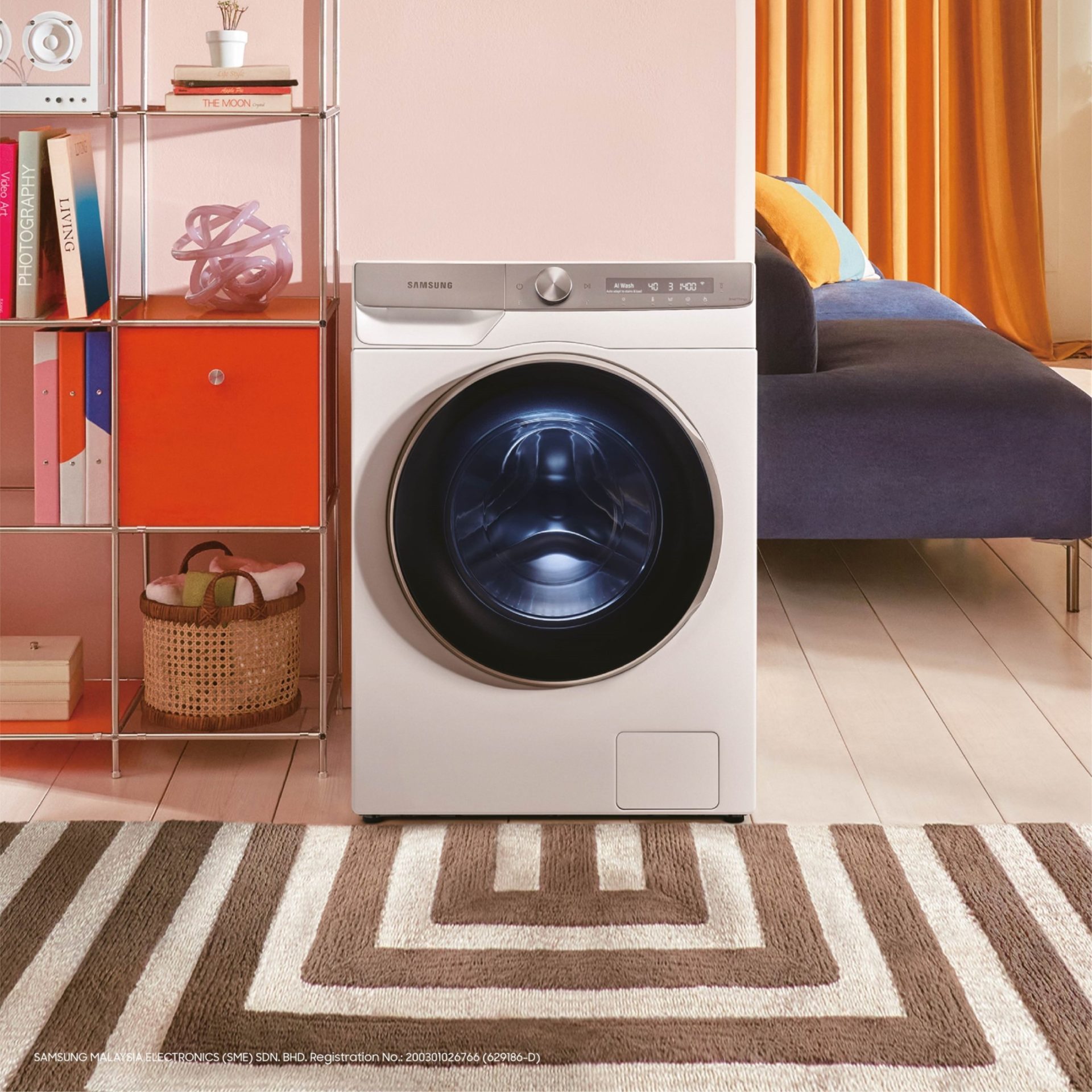 Having an intuitive washing machine will enable you to focus more on work and play, and less on household chores. Taking laundry to the next level, the AI Ecobubble range washing machines let you adjust your washing machine settings and monitor your wash cycles using the SmartThings App on your mobile phone while you're out for lunch, just as easily as you would if you were in the laundry room. While having a virtual work huddle at your home office, you can also schedule the end of your wash cycle to coincide with the end of your meeting, or even pause the laundry if a colleague has too many ideas to share. With AI Wash, use the inbuilt sensors to detect the weight and dirt level of the laundry to determine the cycle length and optimal amount of water and detergent, and use AI Control to let your washing machine suggest settings based on your wash history.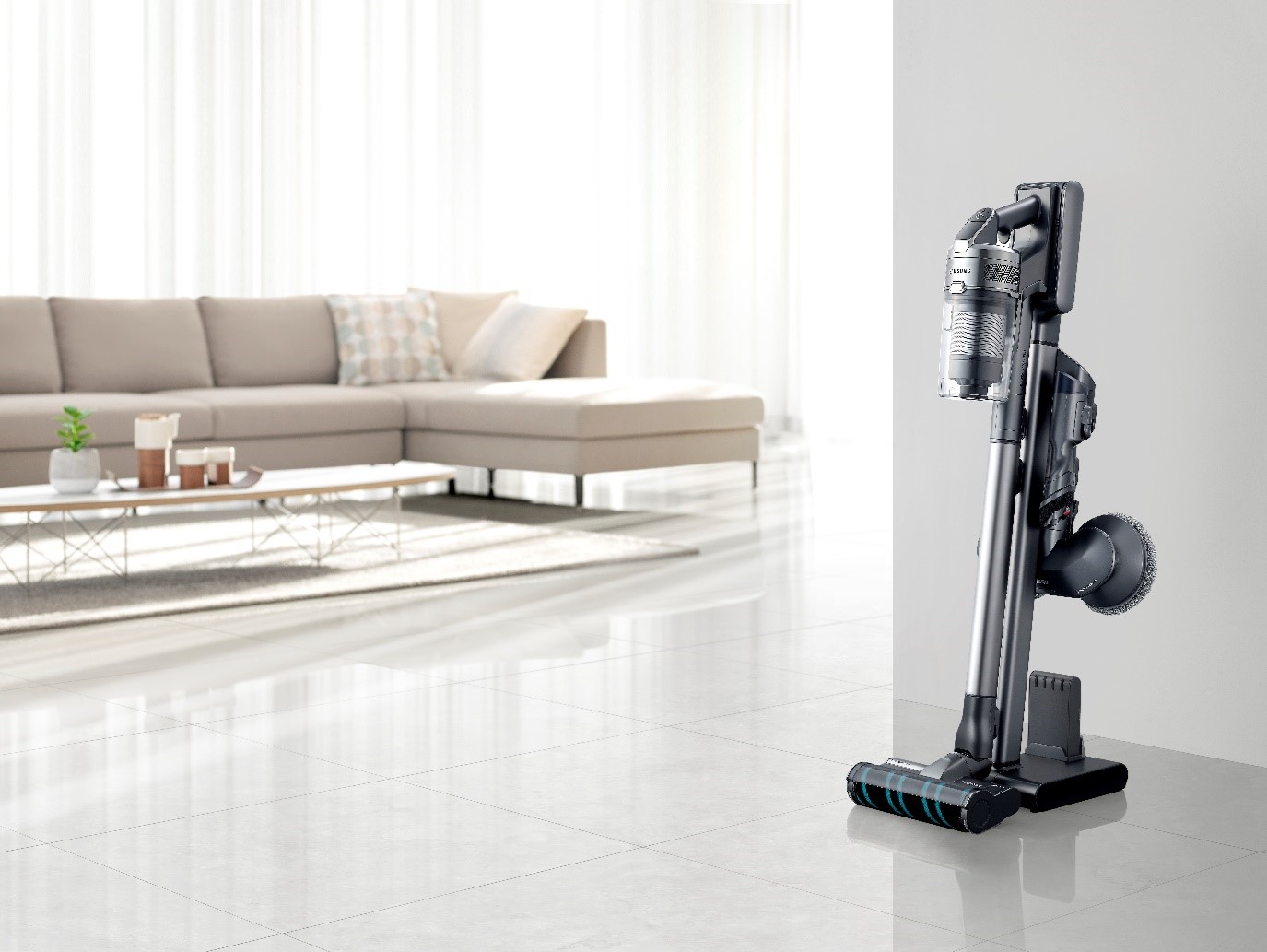 If you are working from home often, then you want to make sure that your spaces can be dust-free with minimal effort. Cleaning up is made easy with the Samsung Jet cordless stick vacuum cleaner as it is a lean, mean cleaning machine that can do just that. Powered by the Digital Inverter Motor and Jet Cyclone system, the Samsung Jet generates strong suction power of up to 200W, to capture every speck of dirt within reach. The Samsung Jet comes equipped with the Clean Station™, which automatically empties out the Samsung Jet's dustbin and has an Anti-Dust Emitting Structure that prevents ultrafine dust from escaping back into the air during the emptying process.
To find out more about this promotion, go on ahead and visit the official website.