gamescom asia 2021 just wrapped up Day 2 of the event and here's a quick rundown of what we got up to with our attendees on the last day of Trade Zone and the highly-anticipated PRIMETIME.
Over 15 gaming brands showcased their latest games and products on PRIMETIME, giving all virtual viewers a sneak peek of what they can expect during their STUDIO sessions, happening on 16-17 October 2021. Studios like OKJOY, Hooded Horse, Eremite Games, Earthshine and more, took us all on a great journey around their universes, while EPIK announced the launch of their commemorative video NFTs, made in collaboration with gamescom asia 2021.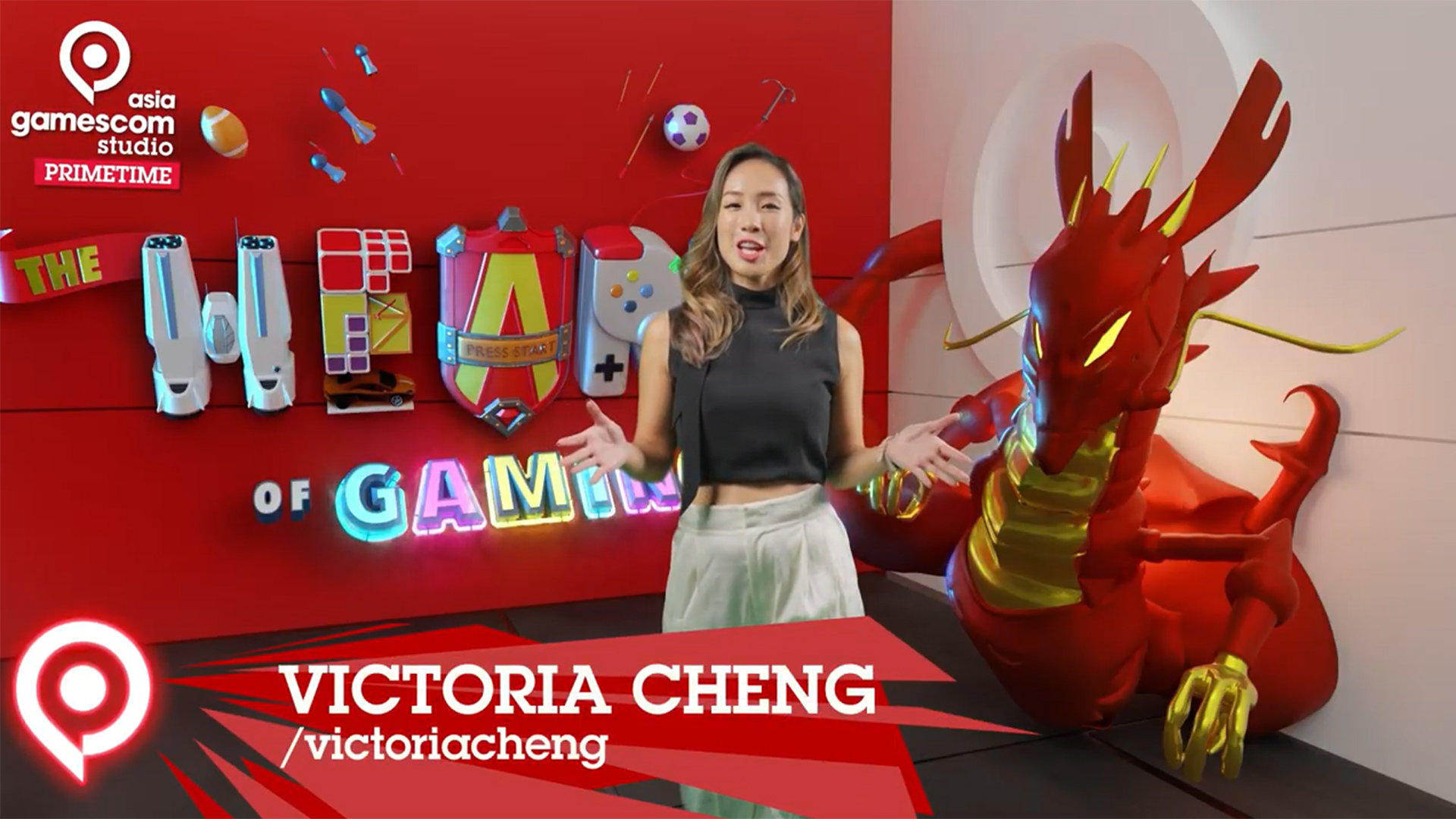 Beyond simply just games, AMD is also bringing its AMD Streamer Challenge, featuring content creators from the APAC region, while the ASEAN Showcase gave viewers a glimpse of what they can expect from the region's best talents.
Here's a list of studios that will be launching games over the next 2 days:
Studio

Game Launch/Announcement

OKJOY
The Heroes Around Me

Mooli's Dreamland

Art Games Studio
Climber: Sky is the Limit
Hooded Horse
Old World
Eremite Games
Against the Storm
LAI Games
Arcade Legend

ASEAN Games Showcase

GameCrafter Team
Nimbus Infinity
Ammobox Studios
Eximius: Seize the Frontline
Anantarupa Studios
Lokapala
Secret 6
Project Xandata

Lentera Nusantara

Ghost Parade Mobile

Jagad Lelembut

Jibaku Arena

Riki Rhino

101 Forgotten

Wonderlands

Earthshine
Kingdoms Reborn
Passion Republic Games
GigaBash
The Iterative Collective
Knight Crawlers
On the gamescom asia 2021's Trade Zone side, here is a recap of how the region's first physical trade event wrapped up.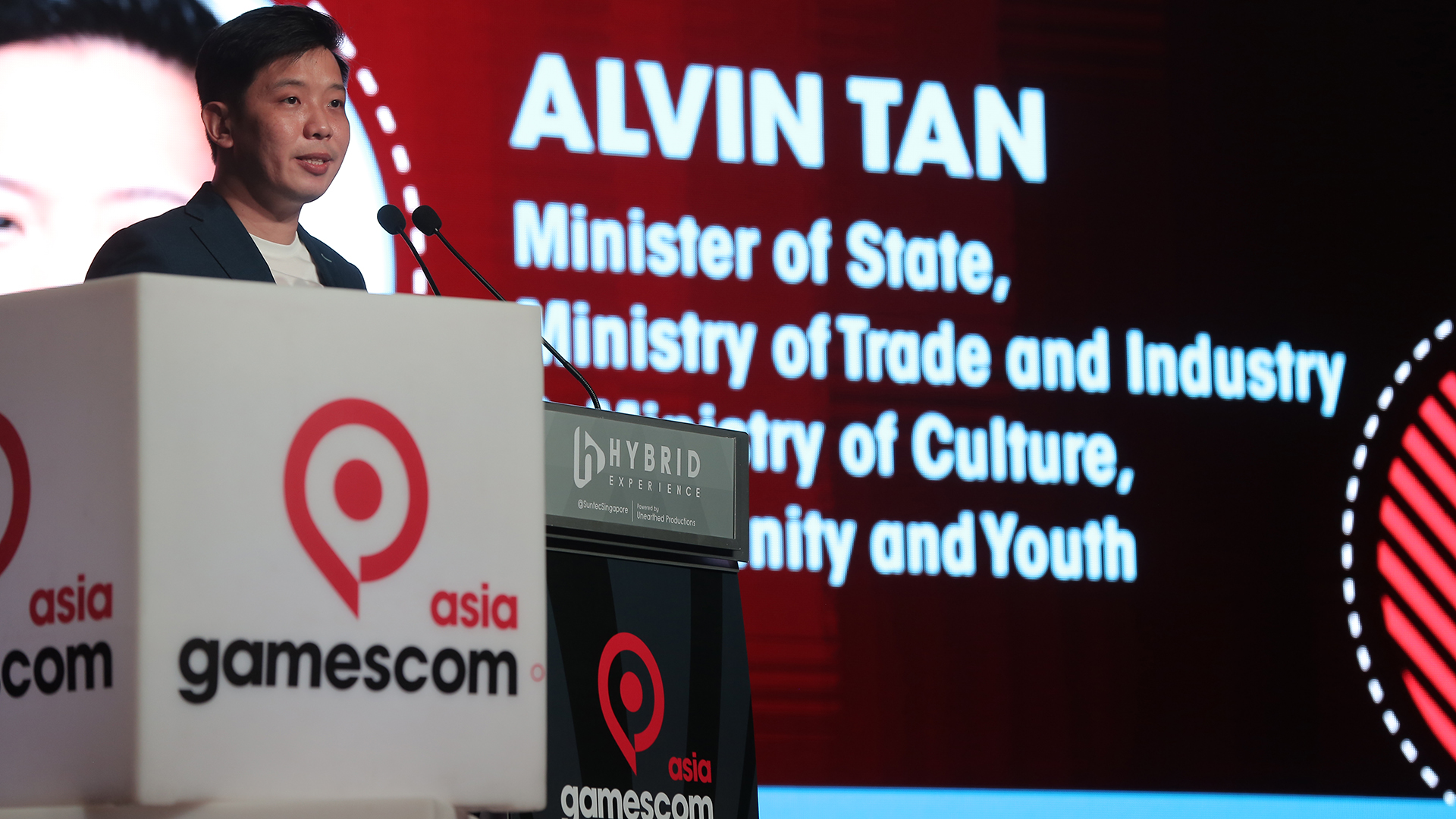 The gamescom asia 2021 team was pleased to invite Mr Alvin Tan, Minister of State in the Ministry for Culture, Community and Youth and Ministry for Trade and Industry, who graced the event and gave great insights on Singapore's growing gaming sector, how the nation is carefully planning to bring back MICE events safely, and gamescom asia 2021 being at the forefront of this change of the region. The event is not only piloting the use of a new self-testing kit, gamescom asia 2021 also marks a milestone for MICE events as the pandemic enters the endemic stage.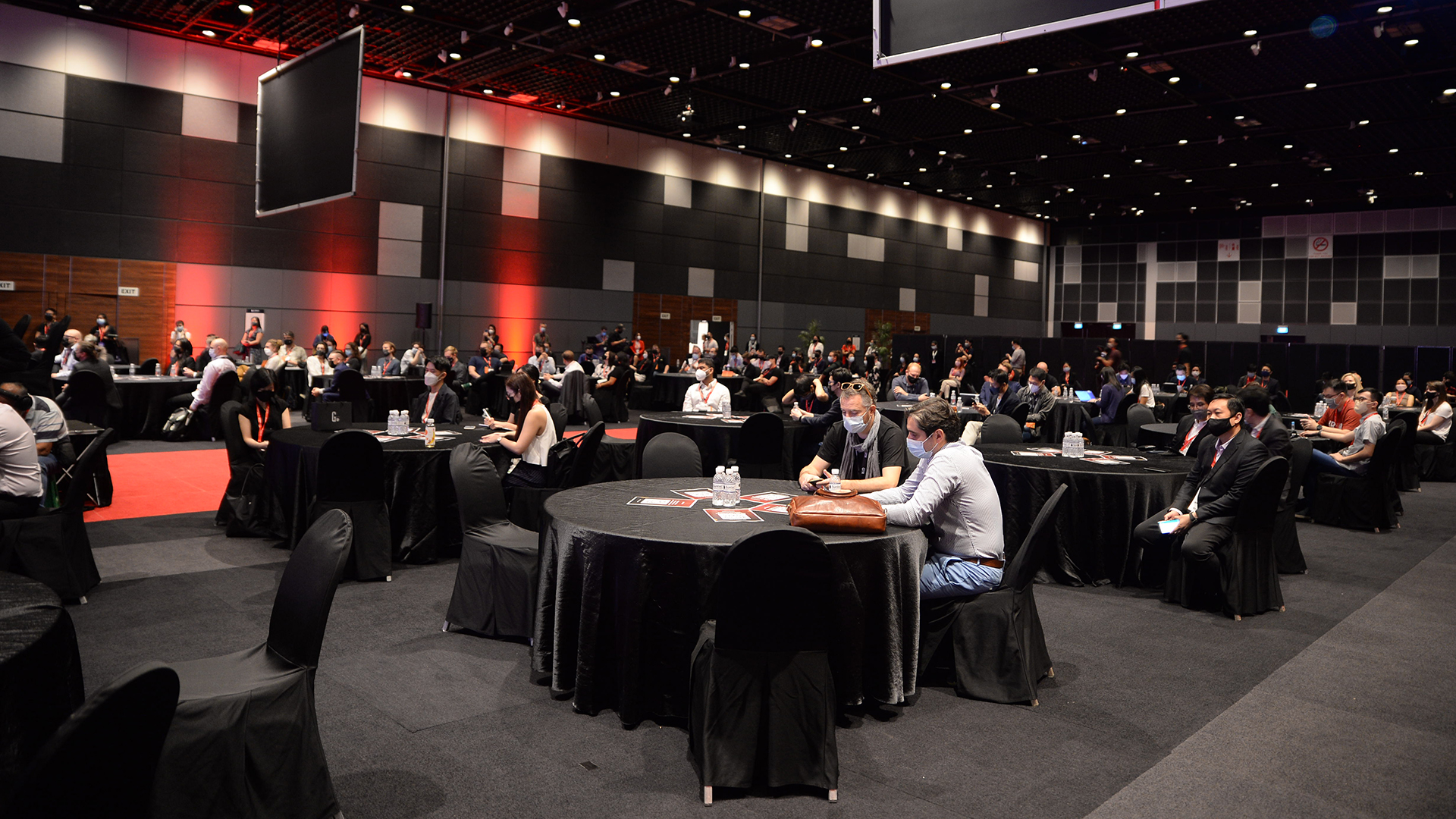 Day 2 of gamescom asia also concluded the insightful industry sharing sessions that were led by a mix of speakers. Writers, Directors, Composers, Producers and Editors spoke about their experience in working within the gaming industry, as creatives from Call of Duty, Sonic the Hedgehog, Cygames, Assassin's Creed, and God of War, discussed their careers and how they function within AAA gaming studios.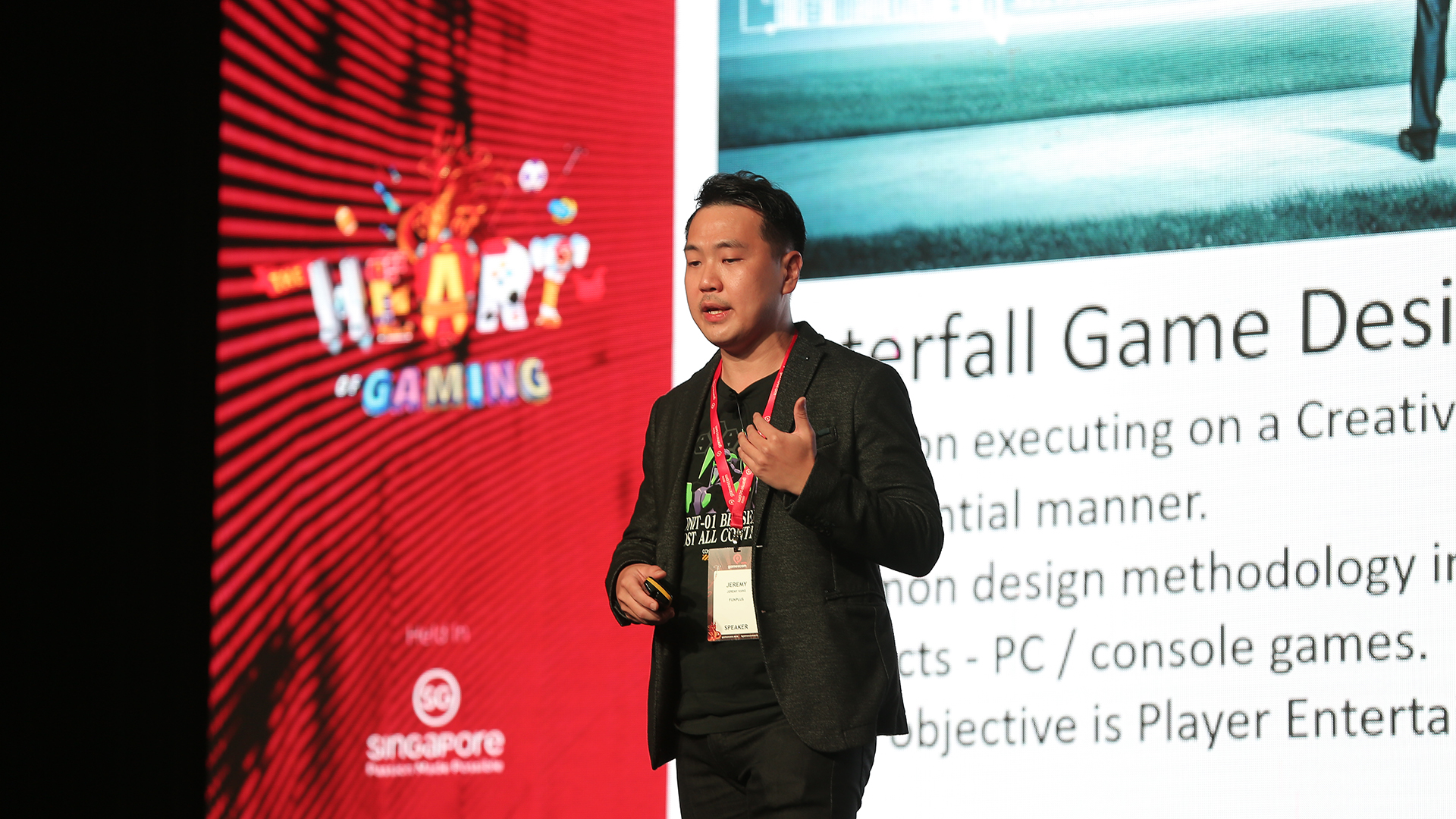 While Electronic Arts and Agate International focused on understanding the perspective of how the Asian gaming industry is transforming and growing.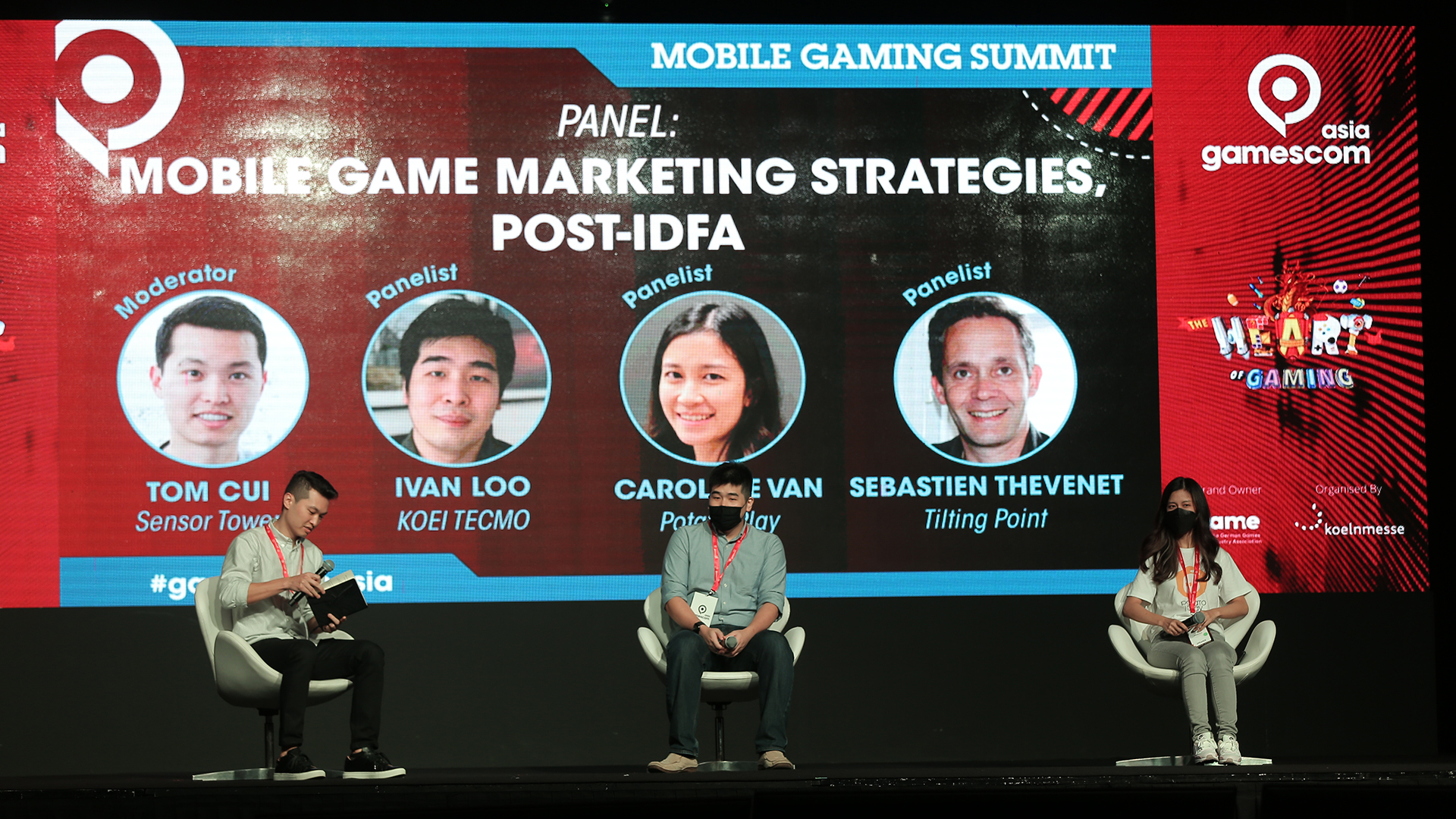 Simultaneously, gamescom asia 2021's Mobile Gaming Summit provided viewers with tips and tricks to better understand how to leverage the new social media platforms, data and current trends to maximise the ability of all games.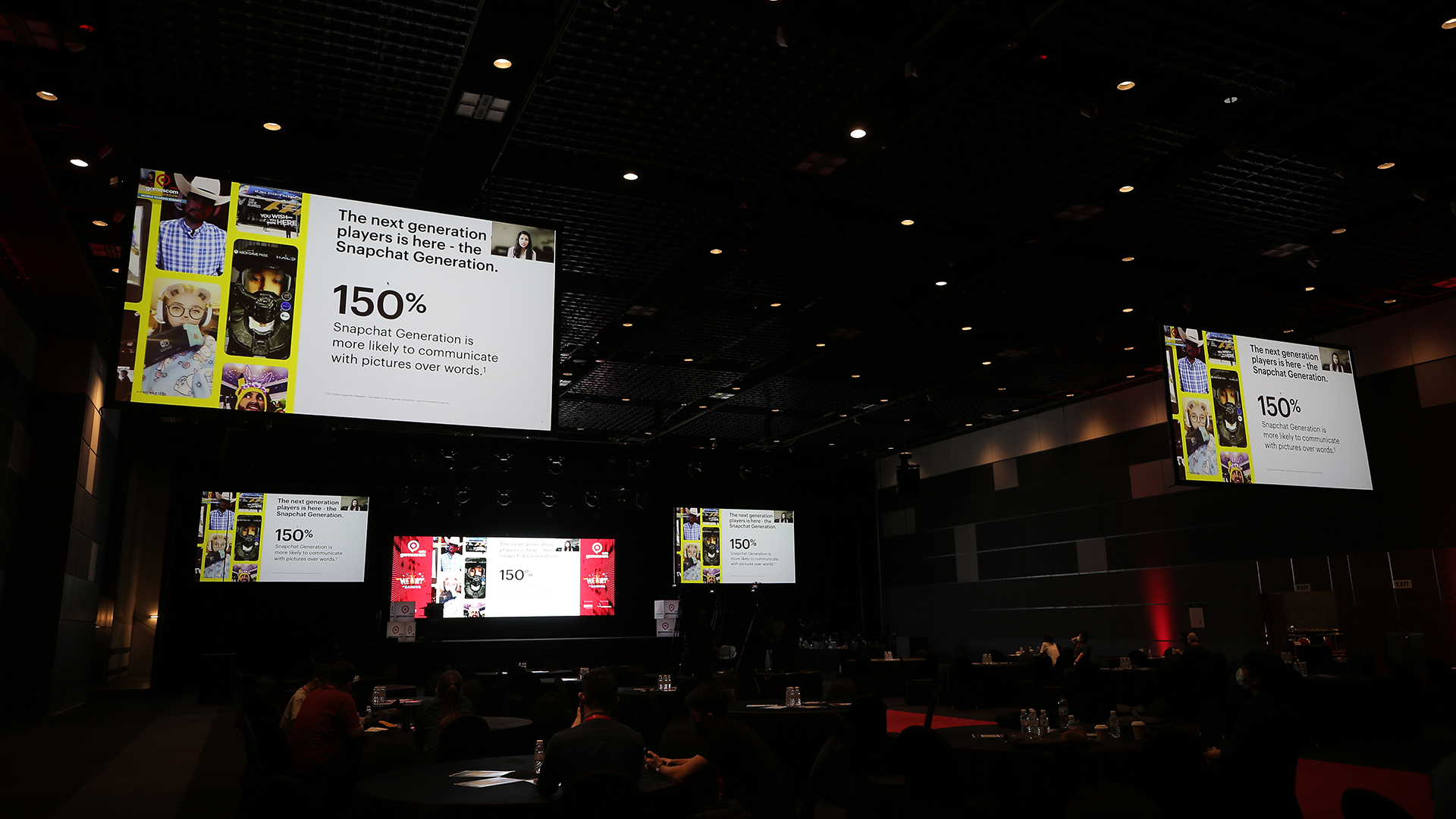 Social media platforms, TikTok, Snapchat and YouTube, provided attendees with great insights on the best ways brands can leverage these channels to attract the right audience, while international brands, such as Sky Mavis and Zynga, and local studios, like KOEI TECMO, focused on educating their viewers on how best to grow their games and brands through the use of mobile games.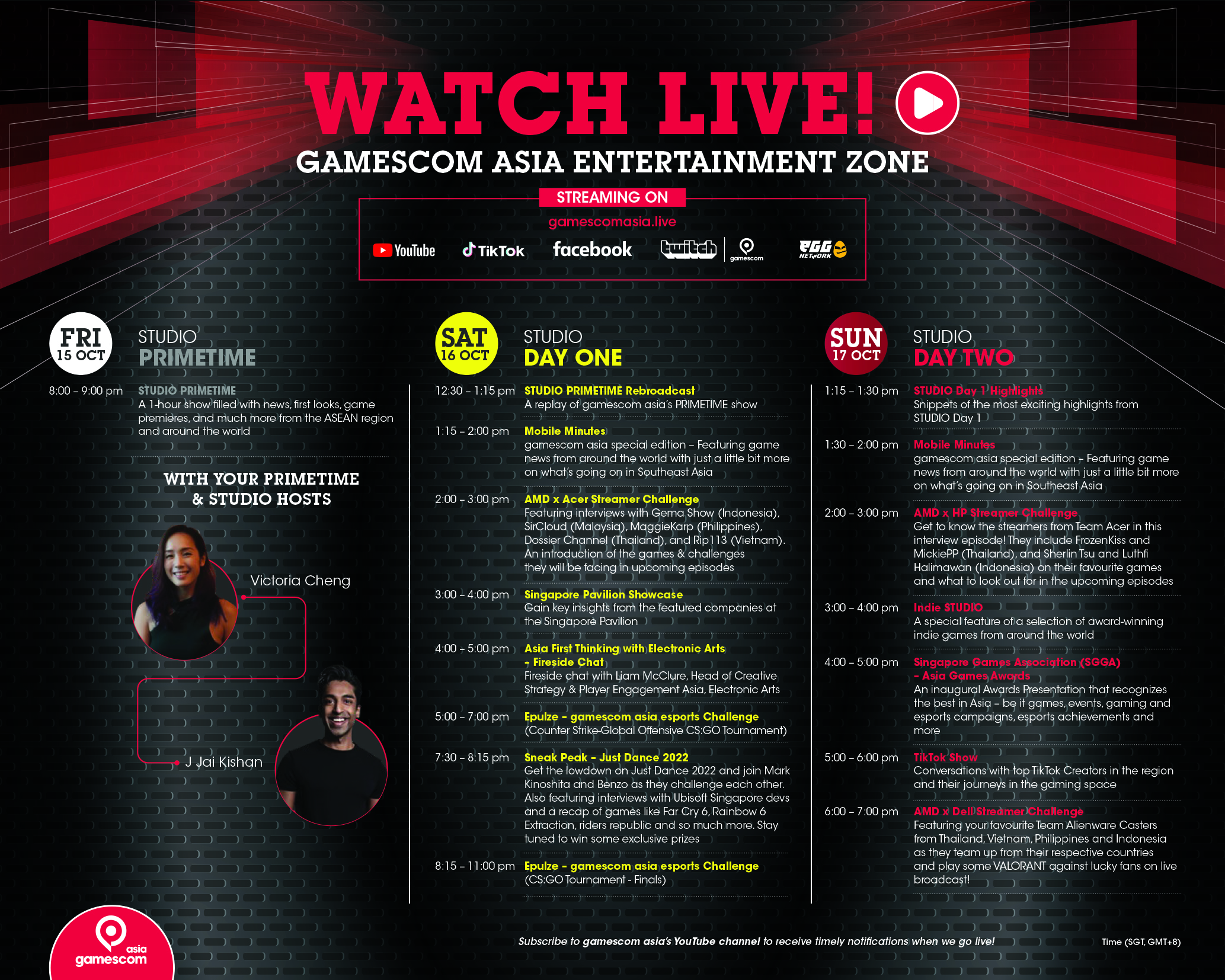 And with that, gamescom asia 2021's Trade Zone is slowly coming to an end, with its last session, UNconference being virtually broadcasted for all trade attendees on 16 October 2021. There are 2 more days of STUDIO live streams to catch this weekend!